Thumbnail
Resources

buttoncitygame.com
Author

Subliminal Game
Printed File Format

PDF
Page(s)

1
Instruction Format

Unavailable
Button City: Fennel fox paper toy
​
Fennel, or Fenn for short, is a shy little fox and the protagonist of Button City. After discovering the local arcade, he makes new friends and gets swept up in a whirlwind adventure to save it from being shut down at the paws of greedy fat cat Peppermint Pepperbottom!

Button City is a narrative adventure game about friendship and community. Enter a pastel diorama world inspired by 90's nostalgia and filled with cute characters to befriend. Complete quirky quests around town, play arcade games, collect fun costumes, solve puzzles and more as you follow a story from beginning to end about growing up and saving the things that are important to you.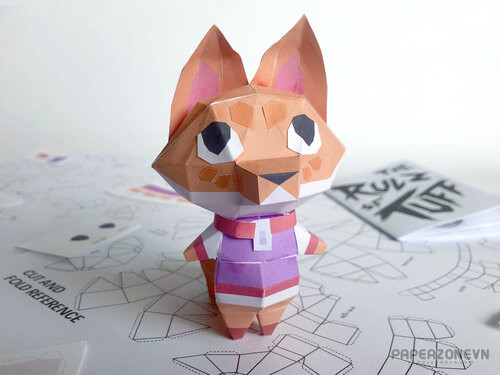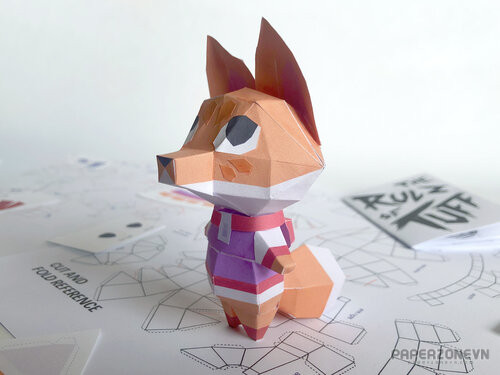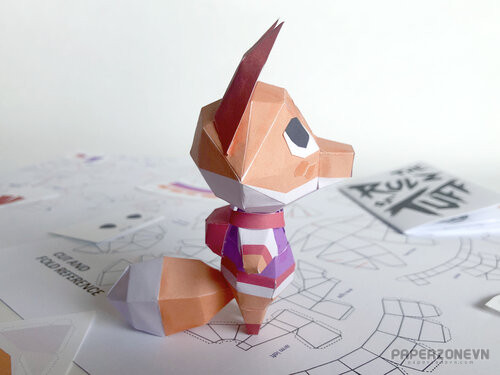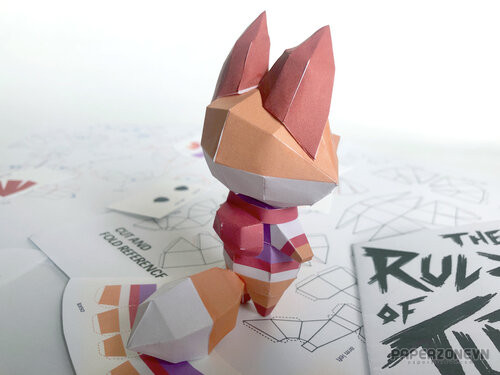 INSTRUCTIONS

​
Assembly order (all left/right labels refer to the model's proper left and right parts):
Build Torso
Build Legs, attach to Torso
Build Arm Right, attach to Torso
Attach Arm Left to body and slowly build the part in sections as you attach it to Arm Right and Torso
Build Tail, attach to Legs and Torso
Build Head Back
Attach Side Head Left and Side Head Right to Head Back, but don't glue the entire part together. You may want to experiment with order that you glue the tabs and slowly build the entire head in sections. This will give you more flexibility while closing the seam of the head.
Attach the top of Face to the Back Head and form the model's snout before you start gluing the rest of the head together. Work in small sections to close the head and seal the base.
Attach Tail to the body
Attach fully formed Head to the body
Attach Collar around neck
Build Ear Left by forming the front and back ear shapes. Then glue and sandwich the front and back ear parts together with the color printed sides showing. Use the orange printed tabs to glue the ears to the head, keep the color printed side of the tabs showing. Do the same with Ear Right
Glue on Eyes and Face Decals
You're DONE!