Review
Resources

Received from the internet.
Author

Unknown.
Printed File Format

PDO
Page(s)

36
Part(s)

407
Instruction Format

PDO
[GYEE] Raikoh Papercraft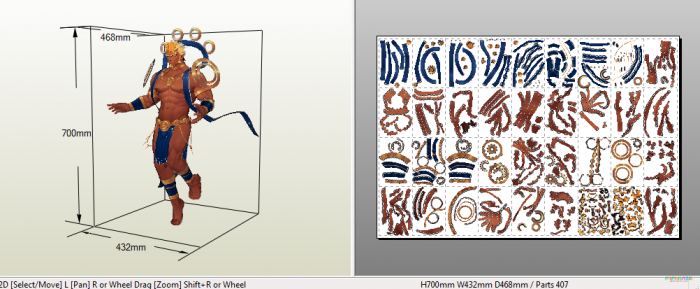 Raikoh is a thunder god from another world said to be here on vacation. If this is true, this vacation has been a long one. His usual job is to work with the gods of rain and wind to control the weather. Since he's usually not very busy, Raikoh has given them a replica of his Thunder Channeler weapon that they can use in his absence as he travels around.
He is a surprisingly talented singer and has become an extremely popular, mysterious, idol in the human world. It is very common for him to be recognized on the street and get requests for autographs. It's a shame that he's not too interested in this side hobby and thus isn't a very enthusiastic participant. His conduct is direct and carefree, and sometimes others take advantage of him without him realizing it.
Having said that, there are very few who can survive the onslaught of his thunder.