Active Member
Reputation: 100%
Thumbnail
Resources

deviantart.com/rk-crafts
Author

RK-Crafts
Printed File Format

PDO
Page(s)

6
Part(s)

23
Instruction Format

PDO
Sonic the Hedgehog 16-bit (16 Bit Sonic) Papercraft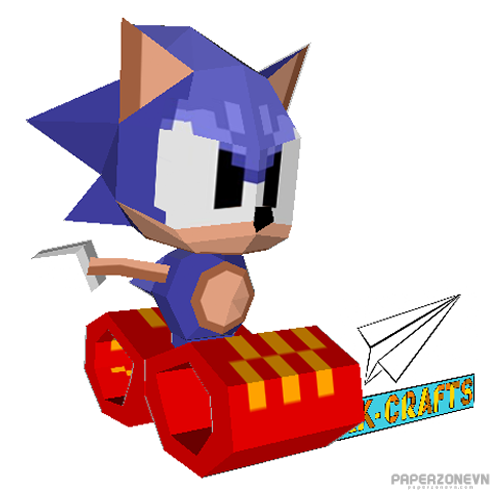 At its heart,
Sonic the Hedgehog
is a platformer. Taken from the same mold as platformers previous, Sonic Team was able to make the experience unique enough to rise it above the numerous
Mario
clones that had flooded the market. Becoming the standard for the Mega Drive, the game was also developed to showcase the potential of the system, creating a smooth-running and fast-moving game that is simple to pick up but complex and engaging underneath.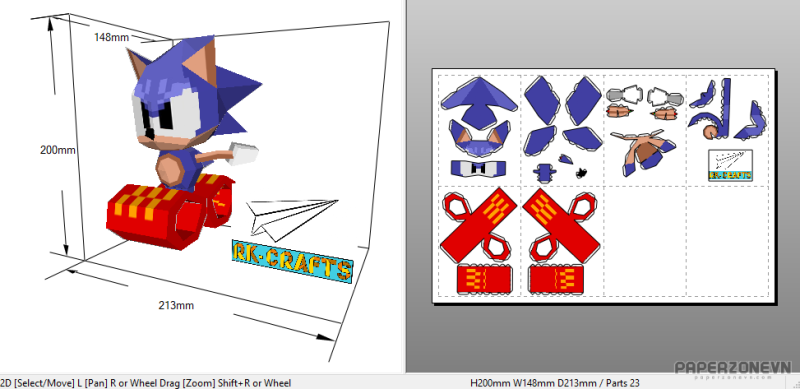 Broken up into six "Zones" with three "Acts" each (plus a "Final Zone" at the end, a single Act consisting of a final boss confrontation), the game operates under a very basic platforming premise: to traverse across each of these Acts under a certain amount of time (in this case ten minutes) and overcome whatever enemies and obstacles may be in your way. The flow of each of these Zones presents an interesting duality in terms of playthrough. While it is possible to go through each act slow and methodically, it is just as simple to run through the Zone as fast as possible, playing for the shortest time as opposed to the highest score. Featuring multiple pathways and plenty of secret areas, the eighteen main courses were created specifically with replayability in mind, with game director Hirokazu Yasuhara wanting a game that could stand the test of time, something more than a basic arcade experience.