Active Member
Reputation: 100%
Thumbnail
Resources

deviantart.com/rk-crafts
Author

RK-Crafts
Printed File Format

PDO
Page(s)

2
Part(s)

33
Instruction Format

PDO
Sarah Henderson Papercraft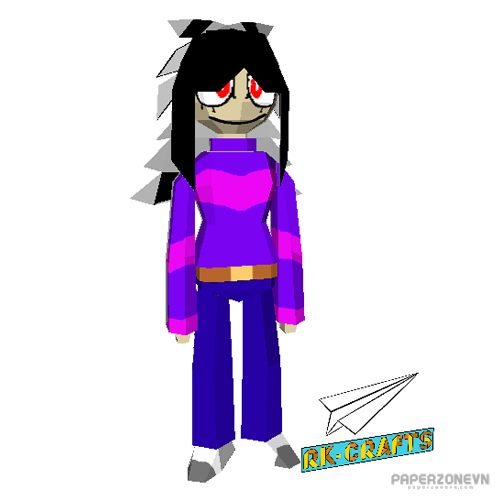 Sarah Henderson
, later known as
Needlemouse
(or more accurately,
Needlemouse Sonic
), is the titular main antagonist of the analog horror web series
Needlem0use
, serving as the main antagonist of Season 1 and the central antagonist of Season 2. A fanatically aggressive and vengeful spirit, Sarah was accidentally killed and had her death covered up by her close friends. After thirty years of continuously suffering in her own personal hell, Sarah slipped into madness and went on a murder spree, killing her ex-friends and trapping their souls in her digital prison to suffer alongside her, driving herself further into insanity in the process. She is Luther Artwright's friend-turned-arch-nemesis.