Moderator
Staff member
Reputation: 100%
Thumbnail
Resources
Author

Luthfi Toys
Printed File Format

PDF
Page(s)

13
Part(s)

188
Instruction Format

PDO
Star rating

3.00 star(s)
Nami (Alabasta) Papercraft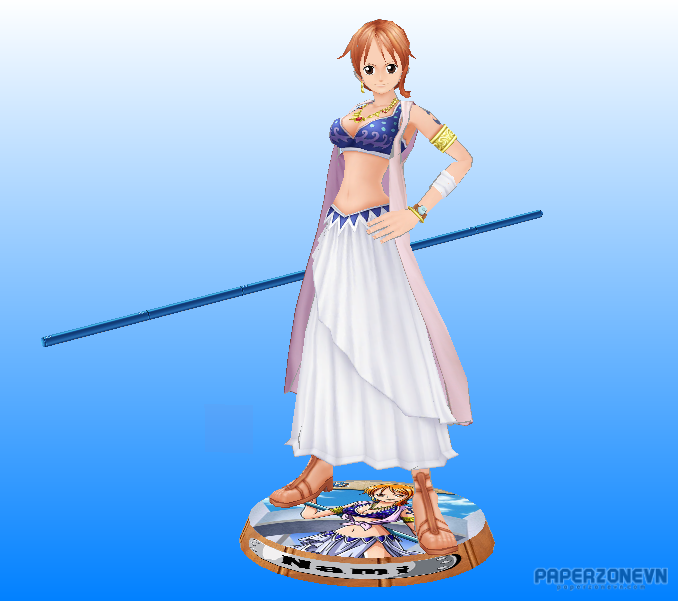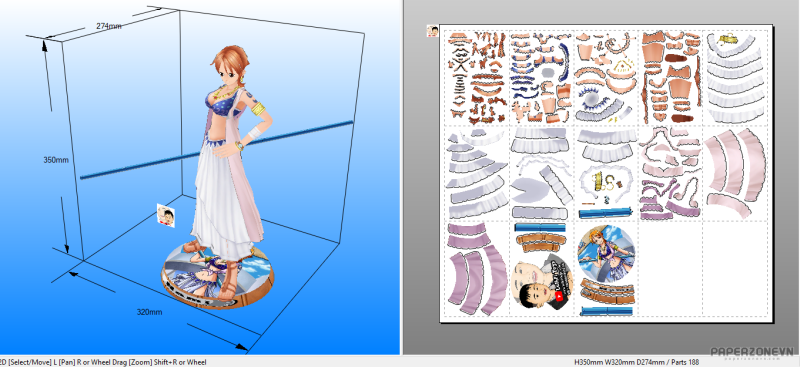 "Cat Burglar" Nami is the navigator of the Straw Hat Pirates. She is the third member of the crew and the second to join, doing so during the Orange Town Arc. She is the adoptive sister of Nojiko after the two were orphaned and taken in by Bell-mère.
She was formerly a member of the Arlong Pirates and initially joined the Straw Hats so that she could rob them in order to buy back her village from Arlong. However, she legitimately joined the Straw Hats after they rebelled against and defeated Arlong. Her dream is to make a map of the entire world.
She currently has a bounty of 66,000,000 Beli.
During the Arabasta Arc, she wore white overalls to protect her skin while in the desert, she retired these clothes during her fight with Zala to reveal a dancer like outfit (which Sanji had bought her earlier in the arc) after Paula damaged them. This outfit consisted of a blue and purple halter top with a pink shroud and a long white skirt with the top part blue, Nami later tore the skirt up the side to make it easier for her to run. Finally, Nami wore a long sleeved white shirt with a brown skirt to match all of these with her normal high heels.
​
Last edited: