Active Member
Reputation: 100%
Thumbnail
Resources
Author

Eiji Papercraft
Printed File Format

PDO
Page(s)

12
Instruction Format

PDO
[Mobile Legends] Barats - Toy Rex Skin papercraft​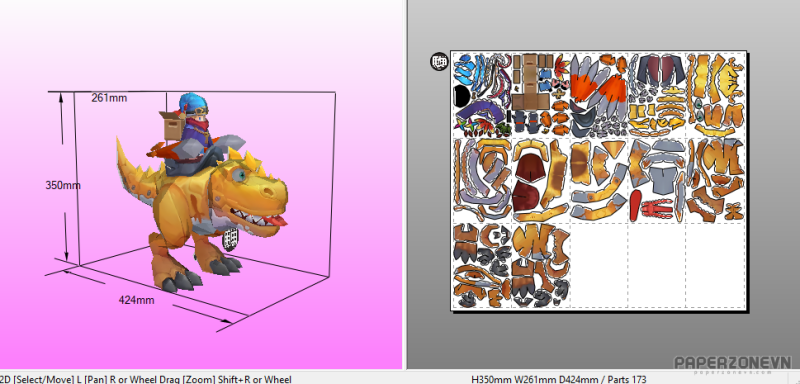 Relieve your childhood days with Mobile Legends: Bang Bang's newest skin, Toy Rex Barats.
Toy Rex, which looks like a character right out of the movie Toy Story, transforms Barats' pet, Detona, into an orange plastic dino equipped with two rockets on top.
Barats, on the other hand, has turned into what looks like a small boy in blue pajamas carrying a box filled with toys on his back.
When it comes to his skills, Barats now spits fireworks along with a few toys when So-Called Teamwork is cast. His second skill, Missile Expert, launches the two toy rockets, which explode into toys and confetti.
Lastly, each time he swallows an enemy with Detona's Welcome, assorted toys will spill out of his mouth while chewing. How cute is that?
Toy Rex Barats will be released soon in the in-game store.