Thumbnail
Resources

miHoYo - Genshin Impact
Author

unfold by nateb06
Printed File Format

PDO
Page(s)

2
Part(s)

40
Instruction Format

PDO
[Genshin Impact] Skyward Blade Papercraft
The Skyward Blade is a 5 star weapon from Genshin Impact. what this is, is a template to make your very own Skyward Blade!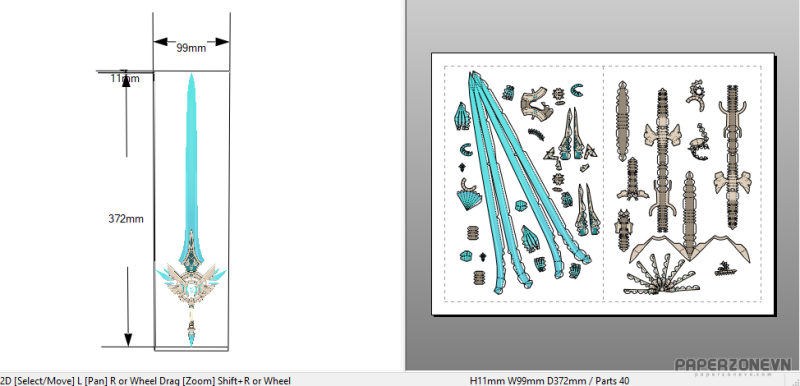 Instructions: I recommend starting with the blade first, then work on the hilt SEPERATELY. for the outer blue parts, you should be able to stick the middle ones on the lower side of the hilt. The other two should be pretty self explanatory
For the tiny part in the middle, I'd recommend put like a small strip of paper BETWEEN the two pieces. it should make it pretty easy to put it in the middle of the hilt
The handle should be pretty easy to do if built correctly.