Well-Known Member
Reputation: 100%
Thumbnail
Resources

Received from the internet.
Author

J. Ossorio
Printed File Format

JPG
Page(s)

6
Part(s)

159
Instruction Format

PDO
[World Of Warcraft] Dinosaurio T-Rex Papercraft
ike other tyrannosaurids, T. rex was a bipedal carnivore with a huge skull balanced by a long, heavy tail . Relative to its long and powerful hindlimbs, Tyrannosaurus's forelimbs were small, but surprisingly strong for their size, ending in two clawed toes . Although other theropods rival or exceed Tyrannosaurus rex in size, it is still the largest known tyrannosaurid and one of the largest known predators on Earth, measuring 12 to 13 meters long, 54 meters tall to thehips , 6 and with estimated weights between 6 to 9 tons . 5 For a long time it was the largest carnivore in its ecosystem; it must have been the apex predator , hunting hadrosaurids and ceratopsids , although some experts have suggested that it was primarily a scavenger . The debate over whether Tyrannosaurus was a dominant predator or a scavenger is one of the longest running in paleontology .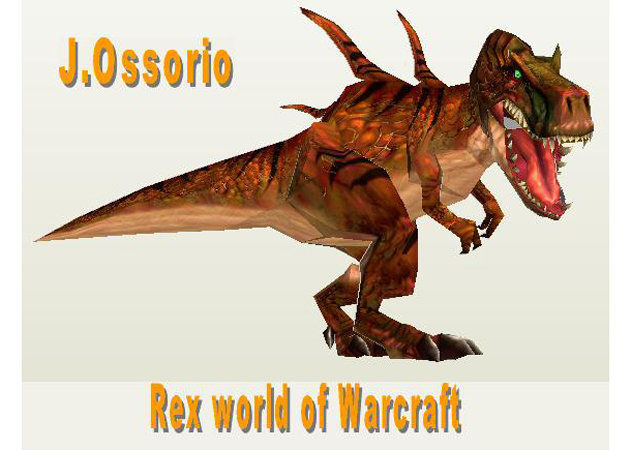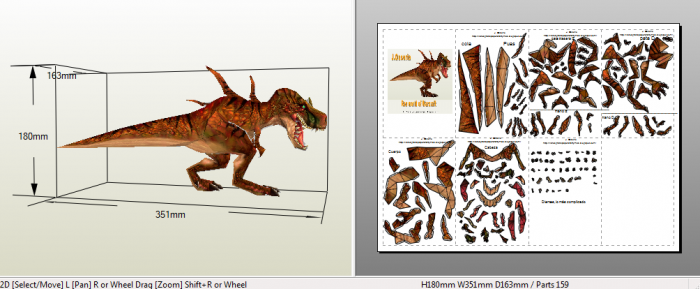 Last edited by a moderator: