Moderator
Staff member
Reputation: 100%
Thumbnail
Resources
Author

Luthfi Toys
Printed File Format

PDF
Page(s)

9
Part(s)

169
Instruction Format

PDO
Trafalgar D. Water Law Papercraft
Trafalgar D. Water Law, more commonly known as just Trafalgar Law (トラファルガー・ロー Torafarugā Rō?) and by his epithet as the "Surgeon of Death", is a pirate from North Blue and the captain and doctor of the Heart Pirates. He is one of twelve pirates who are referred to as the "Worst Generation". He became one of the Seven Warlords of the Sea during the timeskip, but his position was revoked for allying with the Straw Hat Pirates. Law, like many other pirates, dreams of finding the One Piece, while also desiring to know the purpose of the Will of D..
Law is the only known survivor of Flevance, a town whose inhabitants suffered from a condition known as Amber Lead Syndrome. Because the disease was fatal and poorly understood, Flevance was destroyed by neighboring countries out of fear, with a young Law barely escaping alive.[ He subsequently joined the Donquixote Pirates, where Donquixote Doflamingo intended to make Law one of his executive officers. However, thanks to the efforts of Doflamingo's brother, Rosinante, Law was freed from the Donquixote Pirates' influence and became a pirate set to bring down Doflamingo's empire.
During the timeskip, his bounty increased from 200,000,000 Beli to 440,000,000 Beli, before it was frozen. After he was expelled from the Seven Warlords of the Sea, Law's bounty was raised to 500,000,000 Beli.
Law joins forces with the Straw Hat Pirates for a brief moment during the Sabaody Archipelago Arc and later on saves Luffy's life at the very end of the Marineford Arc. He is one of the central allies of the Straw Hat Pirates during the Dressrosa and Four Emperors Sagas. He also acts as an ally of the Straw Hat Pirates during the movie One Piece: Stampede.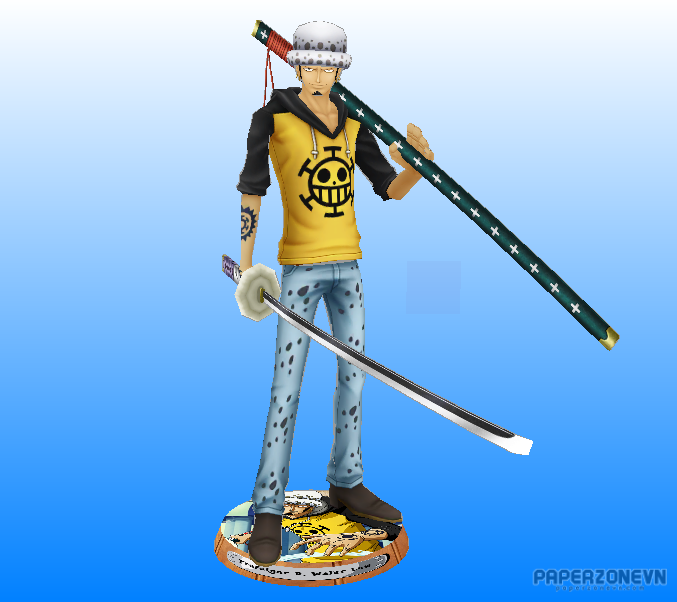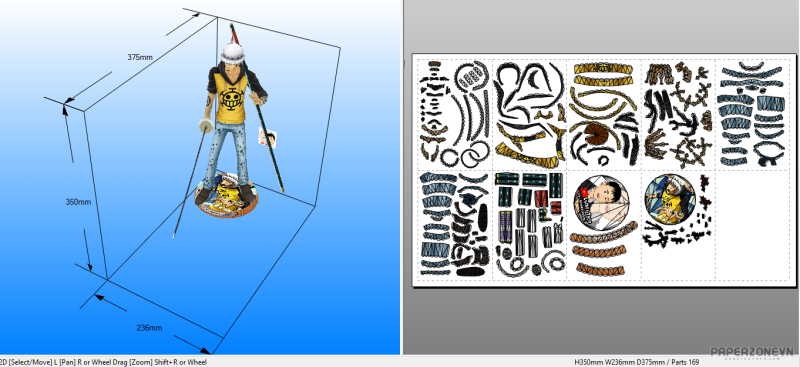 Last edited: