Thumbnail
Resources

Received from the internet.
Author

Luis Paraqueimo
Printed File Format

PDO
Page(s)

24
Part(s)

314
Instruction Format

PDO
Digimon Myotismon Papercraft
Instruction: PDO
Myotismon
is a Ghost Digimon. As the king of Undead Digimon, it was resurrected through the dark arts and obtained mighty powers. Originally a fiendish computer virus which destroyed the computer data it absorbed, it possessed the ability to revive the destroyed data as malignant computer viruses. As it possesses an extremely cruel and cunning personality, it is exceedingly difficult to destroy this Digimon. However, it cannot demonstrate its powers outside of the night, and its power is cut in half during the daytime.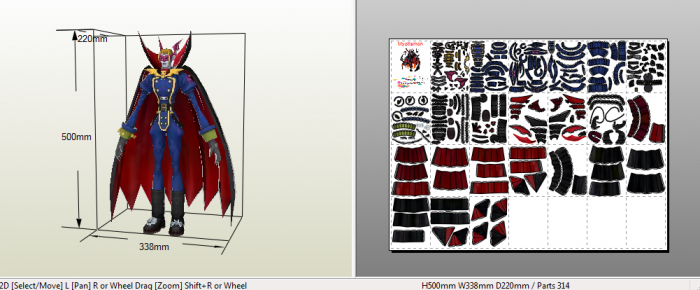 Last edited by a moderator: