Thumbnail
Resources

Received from the internet.
Author

Unknown.
Printed File Format

PNG
Page(s)

9
Part(s)

100
Instruction Format

PDO
KaryCat Green Lantern (recolor) papercraft
Green Lantern is a name that has been used by many characters in the DC Universe, appearing in two distinct legacies. The original (during the Golden Age) was businessman Alan Scott, who wore a magic power ring that created energy constructs and had to be charged using his mystic lantern.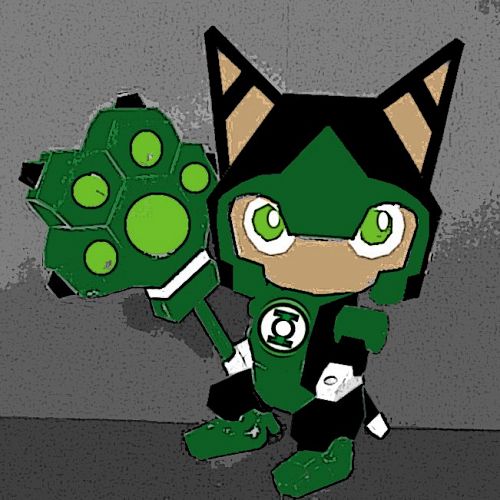 fan's recolor
PNG + Instruction (pdo)