Thumbnail
Resources

Received from the internet.
Author

Unknown.
Printed File Format

PNG
Page(s)

9
Part(s)

100
Instruction Format

PDO
KaryCat Batman (recolor) papercraft
Batman was created by writer Bill Finger and artist Bob Kane, first appearing in Detective Comics #27. (1939) Since then, Batman has been one of the most well-known DC Comics characters rivaling Superman and Wonder Woman, throughout his entire publication history and even in other media. This also extends to his supporting cast and his rogues gallery, particularly his archenemy the Joker.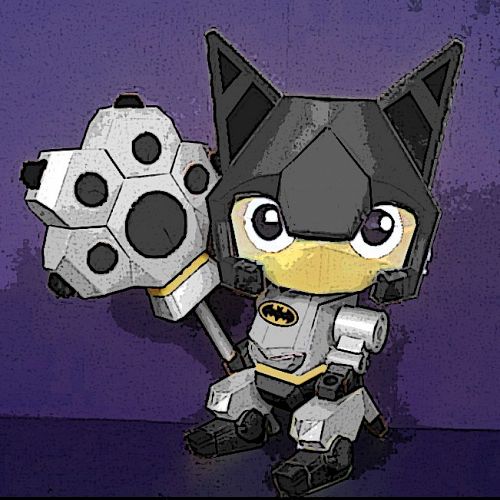 fan's recolor
PNG + Instruction (pdo)