Thumbnail
Resources
Author

JanoP-Papercraft
Printed File Format

PDO
Page(s)

30
Part(s)

223
Instruction Format

PDO
Digimon Agumon papercraft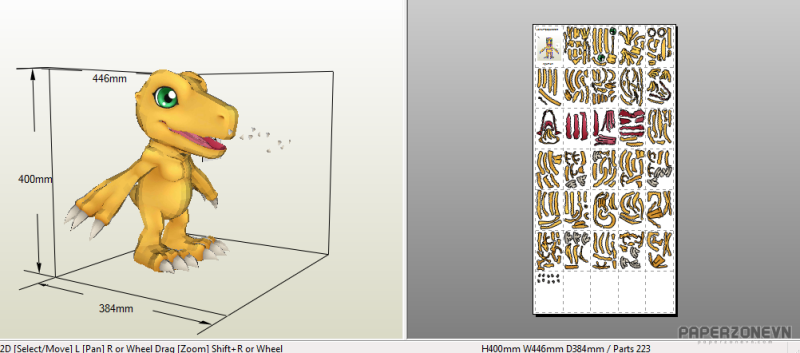 Agumon
is a Reptile Digimon. It has grown up and become able to walk on two legs, and has an appearance like a tiny dinosaur. Because it is still on the way to adulthood, its power is low, but as its personality is quite ferocious, it doesn't understand fear. It has grown hard, sharp claws on both its hands and feet, and demonstrates its power in battle. It is also a being that foretells Digivolution to a great and powerful Digimon.
Digimon BlackAgumon papercraft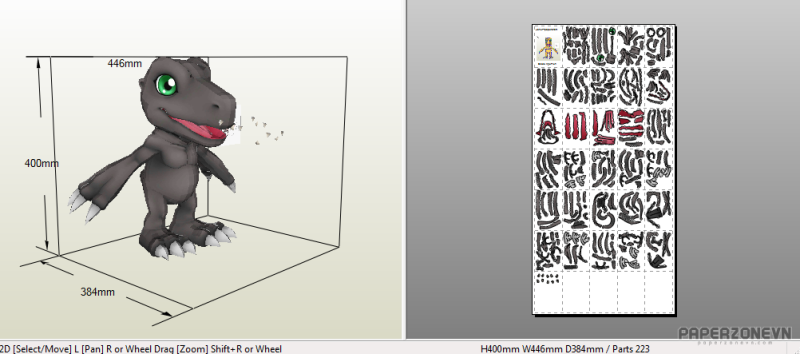 BlackAgumon
is a Fire Virus Type, Rookie level Digimon. It digivolves from Koromon and Tsumemon and can digivolve into Greymon (Blue), Growlmon, Saberdramon and Fugamon. If not meeting the requirements for any of those Champions before the age of 7, it will digivolve into Numemon if Attack is higher, or Geremon if Wisdom is higher. If the poop gauge hits max, it will digivolve into Sukamon.