Active Member
Reputation: 100%
Thumbnail
Resources

Received from the internet, please help me if you know its origin.
Author

Unknown. I don't know who the author is, please help me if you know.
Printed File Format

PDO
Page(s)

168
Part(s)

245
Instruction Format

PDO
Statue of Mother Russia papercraft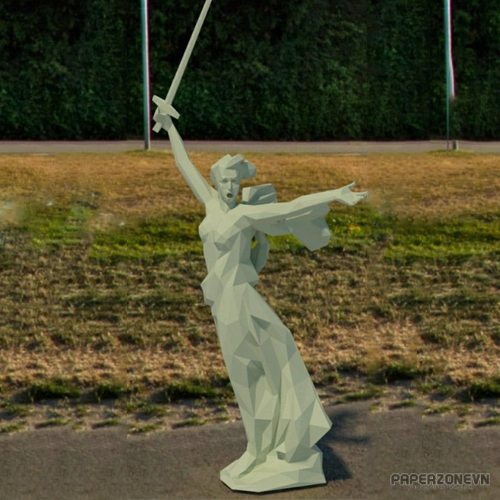 The Motherland Calls
(Russian: Родина-мать зовёт!, tr.
Rodina-mat' zovyot!
, lit. 'Homeland-Mother Is Calling!') is the compositional centre of the monument-ensemble "Heroes of the Battle of Stalingrad" on Mamayev Kurgan in Volgograd, Russia. The statue is designed in the Soviet style of socialist realism. It was designed by sculptor Yevgeny Vuchetich and structural engineer Nikolai Nikitin, and declared the tallest statue in the world in 1967. At 85 m (279 ft), it is the tallest statue in Europe, the tallest outside of Asia and the tallest statue (excluding pedestals) of a woman in the world.