Well-Known Member
Reputation: 100%
Thumbnail
Resources

Received from the internet.
Author

Unknown.
Printed File Format

PDF
Page(s)

35
Instruction Format

PDF
Statue of Athena Parthenos Papercraft
The statue of Athena Parthenos (ancient Greek: Παρθένος Ἀθηνᾶ, lit. Virgin Athena) was a monumental chryselephantine sculpture of the goddess Athena. Attributed to Phidias and dated to the mid-fifth century BCE, it was an offering from the city of Athens to Athena, its tutelary deity. The naos of the Parthenon on the acropolis of Athens was designed exclusively to accommodate it.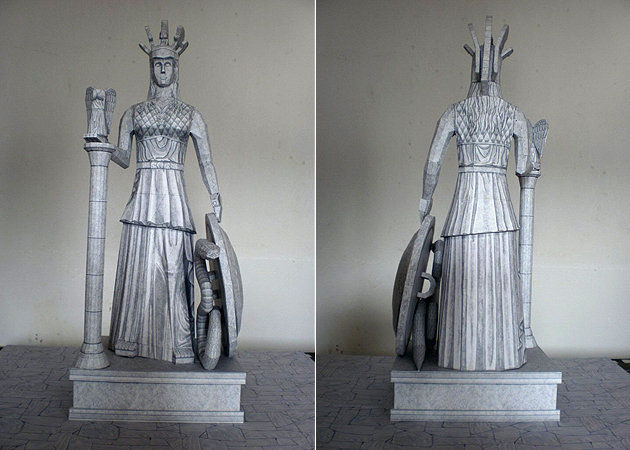 Last edited by a moderator: