Thumbnail
Resources
Author

紙漫糖 (pepasweetkura)
Printed File Format

JPG
Page(s)

5
Instruction Format

Edge ID
VTuber Pink Shylily Papercraft
A4X5
H:31CM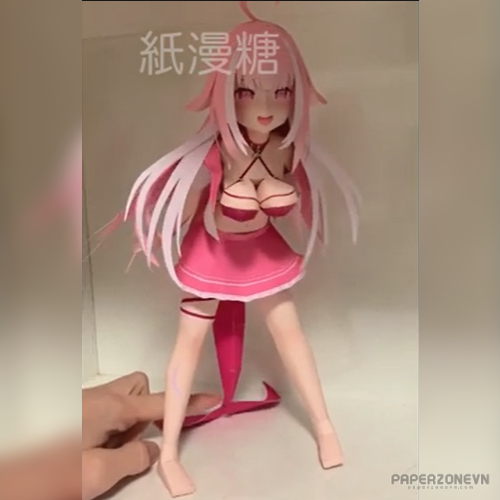 Shylily
(also known as
Lily
) is a female independent VTuber based in the Netherlands. She has been on Twitch since 29 August 2015. She made her own model before her new 2D re-debut on 10 January 2022.
womp womp!! womp womp!! womp womp!! Pink Shylily for FREE!!! 12/19~1/1 https://www.patreon.com/posts/76067716 tutorial https://youtu.be/e6EeNJoAfic...
www.facebook.com
Lily is a hybrid orca that comes from the seas to be the light that guides the path of lost people. She has long navy blue hair with two white strands, simulating the two main colors of orcas, that reaches down to her thighs. Her eyes are sapphire blue, as well as the blue markings on her skin. She also has a very characteristic long orca tail that moves depending of Lily's movements.