Administrator
Staff member
Reputation: 100%
3/28/15
1,623
3,242
65
28
Thumbnail
Resources

Received from the internet.
Author

Ette
Printed File Format

PDF
Page(s)

35
Part(s)

463
Instruction Format

PDO
MSN-001A1 Delta (MSN-001X1 Prototype Delta) [Ette] papercraft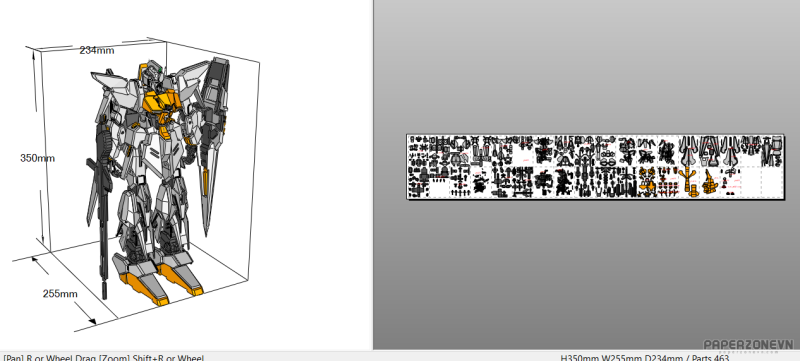 The MSN-001A1 Delta Plus (aka δ Plus) is a variant of the MSN-001 Delta Gundam which appears in the novel and OVA Mobile Suit Gundam Unicorn. It is piloted by Riddhe Marcenas.
and here is MSN-001A1 Delta 1 other variant also known as MSN-001X1 Prototype Delta designed as a Papercraft paper toy by the author Ette