Active Member
Reputation: 100%
Thumbnail
Resources

wrpapercrafts.com
Author

W.R.Papercrafts
Printed File Format

PDO
Page(s)

7
Part(s)

172
Instruction Format

PDO
Michael Morbius (Earth-616) papercraft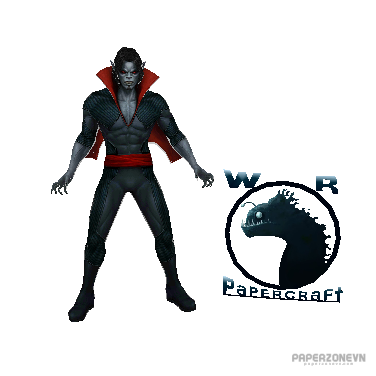 After a desperate attempt to save his own life,
Dr. Michael Morbius
stalks the night as
Morbius the Living Vampire.
Suffering of a rare blood disease, Morbius turned to a cure that used vampire bat DNA. It mutated him into a blood-sucking creature of the night, and pseudo-vampire. Initially an adversary of Spider-Man and Blade, Morbius became a vigilante while struggling with his insatiable lust for blood and his subsequent efforts to cure his horrific condition.
Michael Morbius was born and raised in Nafplio, Greece. Michael, the son of Macarioa Morbius, was raised to her single mother after her father abandoned her. Michael experienced an isolated childhood due to his rare blood disorder. Despite his illness, he was intellectually talented and spent time reading books. Michael had two best friends, Emil Nicos and his sister Liza Nicos. The three were as intimate as their family, but complications occurred when he confessed his feelings to Elizabeth and she rejected him.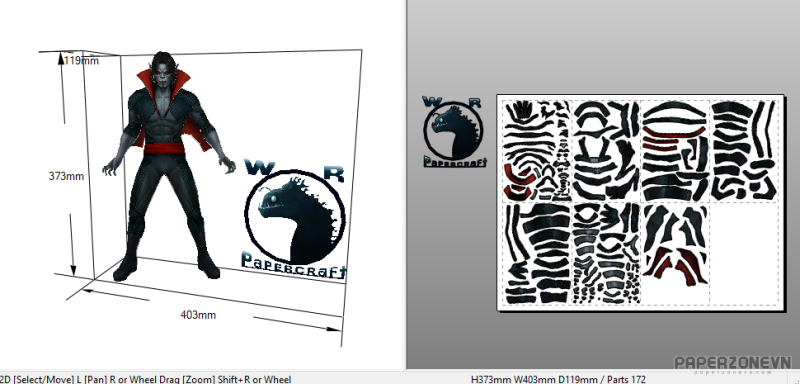 During their work, Michael and Emil became Nobel Prize-winning scientists for their work in biochemistry. They attempted to treat blood disorders and developed experimental treatments using vampire bats and electric shock. His side effects turn him into a pseudo-vampire, who must consume blood to survive, a typical vampire with increased aversion to sunlight, flying power, strength, speed, and healing (healing factors). Acquired the characteristics of. His overall appearance also changed: he gained fangs, his nose flattened to look more like a bat, and his skin became very pale. Also, the victims of his bite will turn themselves into living vampires. When he first experienced the change, he killed Emil because he couldn't control his bloody desires. When Lisa knew what had happened to her brother, she swore her revenge to Morbius.