Active Member
Reputation: 100%
Thumbnail
Resources
Author

AlbinoPantheraLeo - AllyP
Printed File Format

PDO
Page(s)

11
Part(s)

183
Instruction Format

PDO
[Lion King] Shenzi Papercraft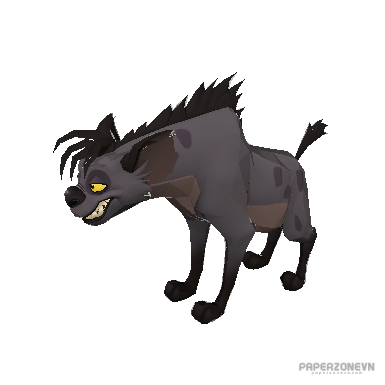 Shenzi
is a female hyena. She is the leader of a clan of hyenas.
Initially, Shenzi and her clan lived in exile from the Pride Lands. They formed a friendship with a member of the royal family named Scar, who recruited them to assist in the murder of Mufasa, the kingdom's reigning monarch, and his heir, Simba. On Scar's orders, Shenzi and her clan instigated a stampede that led to Mufasa's death. The hyenas then made an attempt on Simba's life but failed. However, they reported to Scar and his pride that Simba had died, which allowed Scar to take the throne.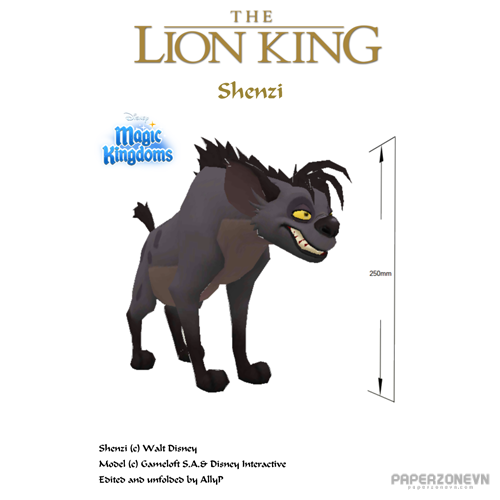 With Scar as the king of the Pride Lands, the hyenas were allowed entry. During Scar's reign, a famine struck the kingdom, stripping the Pride Lands of its former glory and starving both the hyenas and the lionesses. Eventually, a full-grown Simba returned to the Pride Lands to take his place as the rightful king. Shenzi and her clan opposed Simba, supporting Scar's claim to the throne, but Scar betrayed the hyenas to Simba to save his own life. This led them to turn on and kill him.