Well-Known Member
Reputation: 65%
Thumbnail
Resources
Author

AlbinoPantheraLeo - AllyP
Printed File Format

PDO
Page(s)

7
Part(s)

118
Instruction Format

PDO
[Lion King] Pumbaa 3 Papercraft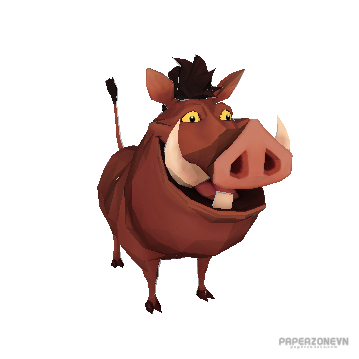 Before Timon and Pumbaa find the jungle, Pumbaa says that he is alone in the world. According to a flashback featured in
Hakuna Matata
, Pumbaa had problems with gas when he was younger. They mention that Pumbaa once went to a water hole in the savanna but let out very smelly gas, causing monkeys to fall from the trees to the ground because of the stink. When Pumbaa came to drink the water, his smell caused all the nearby animals to flee.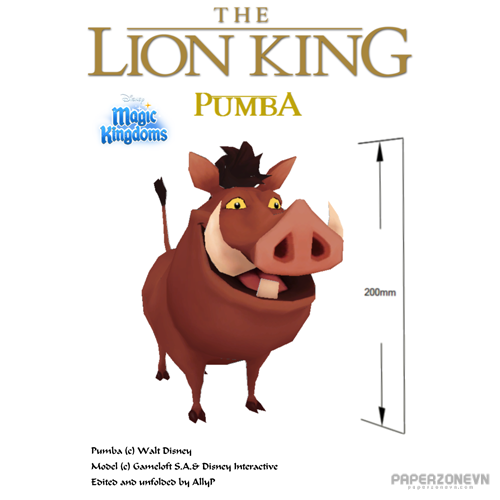 For Pumbaa, it was very embarrassing and left him afraid of socializing. In the
Timon & Pumbaa
episode "Home Is Where the Hog Is", it is revealed that Pumbaa was a member of a warthog sounder, where he had a mate named Sharla. He was banished from the sounder due to his gas odor, which was apparently appalling even by warthog standards, and spent his life as an outcast until he met and befriended Timon.