Active Member
Reputation: 83%
Thumbnail
Resources

Received from the internet.
Author

Unknown.
Printed File Format

PDF
Page(s)

3
Instruction Format

Image
Kirov (Red Alert 2) Papercraft
The Kirov -class battlecruisers , designated by the Soviet Union as "Project 1144 Orlan" ( sea eagles ), were a class of nuclear- powered cruise missile cruisers of the former Soviet Navy . here and the Russian Navy today. It is the largest and heaviest surface combatant ship (i.e. non- carrier or amphibious assault ship ) in service in the world. Among modern warships, they are second only in size to large aircraft carriers and are comparable in size to a battleship of the First World War.. The Soviet classification for this type of ship was "nuclear-powered cruise missile heavy cruiser" ( Russian : тяжёлый атомный ракетный крейсер ). However, the Kirov -class ships are often referred to by Western defense commentators as battlecruisers due to their general size and appearance. [3] The Kirov class is a class of battleships named in honor of Sergei Mironovich Kirov , the Soviet communist revolutionary .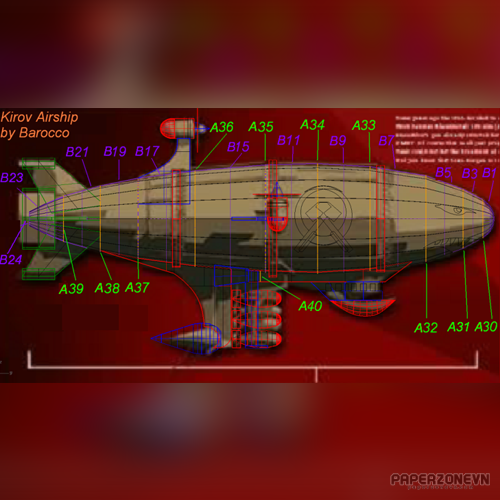 Last edited by a moderator: