Active Member
Reputation: 100%
Thumbnail
Author

PAPERCRAFT INFINITE
Printed File Format

PDO
Page(s)

34
Part(s)

370
Instruction Format

PDO
[Godzilla vs. Kong] Godzilla Attack papercraft
Five years after Godzilla defeated King Ghidorah, Kong is monitored by Monarch within a giant dome on Skull Island. Kong is visited by Jia, the last Iwi native and adopted daughter of Kong expert Ilene Andrews, who is deaf and communicates with Kong via sign language.
Bernie Hayes, an employee of Apex Cybernetics and host of a Titan conspiracy podcast, extracts data suggesting sinister activities at an Apex's Pensacola facility. However, Godzilla suddenly attacks the facility; during the rampage, Bernie stumbles on a massive device. Madison Russell, a listener of Bernie's podcast, enlists her friend Josh to investigate Godzilla's attacks.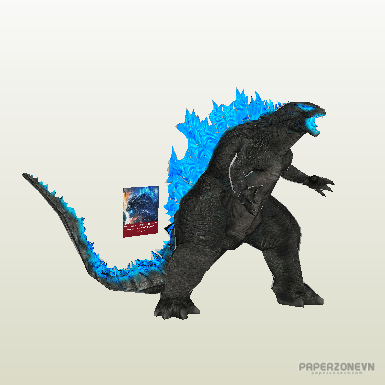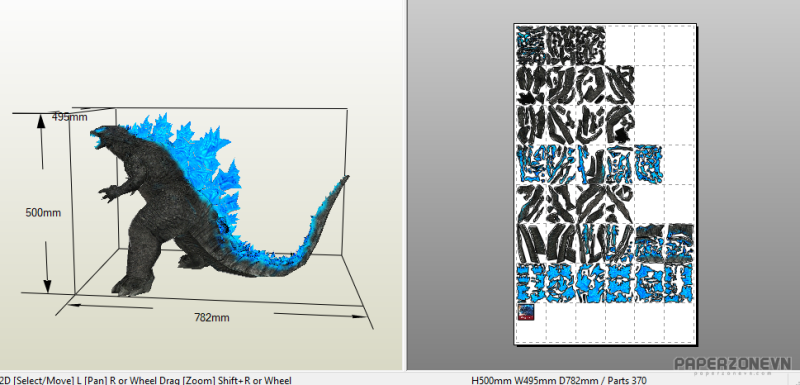 Apex CEO Walter Simmons recruits Nathan Lind, former Monarch scientist, and Hollow Earth theorist, to guide a search for a power source into the Hollow Earth, the homeworld of the Titans. Nathan is initially hesitant as his brother died in an expedition to the Hollow Earth due to a strong reverse-gravitational effect. He agrees after Walter reveals that Apex has developed HEAVs, specialized crafts able to withstand the pressure exerted by the gravity field.
Nathan convinces Ilene to let Kong guide them through the Hollow Earth via an outpost in Antarctica. Nathan, Ilene, and an Apex team led by Walter's daughter Maia board a modified barge escorted by the U.S. Navy that carries a sedated and restrained Kong. Godzilla attacks the convoy and defeats Kong but retreats after the ships disable their power and trick him into thinking they are destroyed. To avoid alerting Godzilla, Kong is airlifted to the Hollow Earth entrance, and Jia convinces him to enter the tunnel while the team follows him in the HEAVs.
Madison and Josh find Bernie, who joins their investigation. They sneak into the wrecked Apex base, discover a secret facility underground, and are inadvertently locked into an underground hyperloop-type transport to Apex headquarters in Hong Kong, where they unwittingly stumble on a test of Mechagodzilla. It is telepathically controlled by Ren Serizawa, the son of the late Ishirō Serizawa, through the neural networks from the skull of a severed Ghidorah head, but is hobbled by its power supply's limitations. Walter intends to harness the Hollow Earth's energy to overcome Mechagodzilla's limitations.