Well-Known Member
Reputation: 26%
Thumbnail
Resources
Author

Foxan Studio
Printed File Format

PDF
Page(s)

4
Part(s)

53
Instruction Format

PDO
Funko Pop! SandMan (The spetacular spider-man) papercraft​
inside the compressed file there is a png file that is the funko box (if you need it)​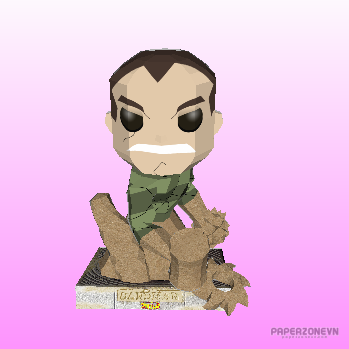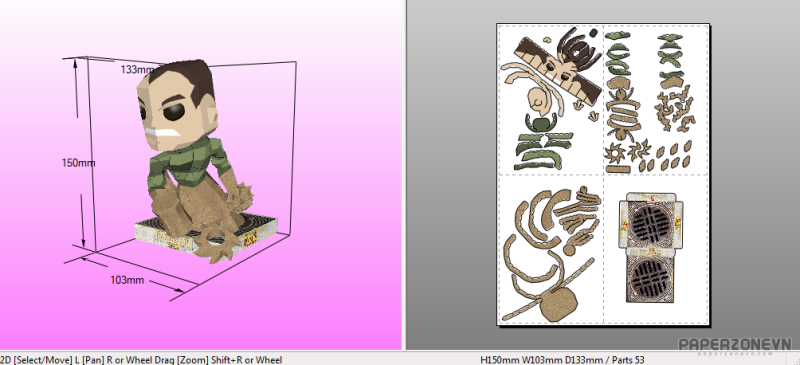 The Sandman
is a comic book written by Neil Gaiman and published by DC Comics. Its artists include Sam Kieth, Mike Dringenberg, Jill Thompson, Shawn McManus, Marc Hempel, Bryan Talbot, and Michael Zulli, with lettering by Todd Klein and covers by Dave McKean. The original series ran for 75 issues from January 1989 to March 1996. Beginning with issue No. 47, it was placed under DC's Vertigo imprint, and following Vertigo's retirement in 2020, reprints have been published under DC's Black Label imprint.
The main character of
The Sandman
is Dream, also known as Morpheus and other names, who is one of the seven Endless. The other Endless are Destiny, Death, Desire, Despair, Delirium (formerly Delight), and Destruction (also known as'The Prodigal'). The series is famous for Gaiman's trademark use of anthropomorphic personification of various metaphysical entities, while also blending mythology and history in its horror setting within the DC Universe.
The Sandman
is a story about stories and how Morpheus, the Lord of Dreams, is captured and subsequently learns that sometimes change is inevitable.
The Sandman
was Vertigo's flagship title, and is available as a series of ten trade paperbacks, a recolored five-volume
Absolute
hardcover edition with slipcase, a three-volume omnibus edition, in a black-and-white
Annotated
edition, and is available for digital download.
Critically acclaimed,
The Sandman
was one of the first few graphic novels ever to be on
The New York Times
Best Seller list, along with
Maus
,
Watchmen
and
The Dark Knight Returns
. It was one of five graphic novels to make
Entertainment Weekly
's "100 best reads from 1983 to 2008," ranking at No. 46. Norman Mailer described the series as "a comic strip for intellectuals." The series has exerted considerable influence over the fantasy genre and graphic novel medium since its publication and is often regarded as one of the greatest graphic novels of all time.
Various film and television versions of Sandman have been developed. In 2013, Warner Bros. announced that David S. Goyer would be producing a film adaptation of the comic book series starring Joseph Gordon-Levitt within its upcoming Vertigo film slate, but Gordon-Levitt dropped out in 2016. As of June 2019, an adaptation has been in development for Netflix. In 2020, a full-cast audio drama comprising the first three volumes of the series was released exclusively through Audible, narrated by Gaiman, dramatized and directed by Dirk Maggs and starring James McAvoy as Morpheus.