Thumbnail
Resources

Received from the internet.
Author

Yoav Hozmi
Printed File Format

JPG
Page(s)

38
Instruction Format

Image
Jet Fighter F-4E Phantom II Papercraft
The mighty F-4E Phantom II is a famous US aircraft from the Vietnam War era and a reliable workhorse of many militaries around the world. Powered by two General Electric J79-GE-17 jets, each producing an incredible 8,010 kgf on maximum afterburner, the F-4E boasts high speed and a solid climb rate. Leading-edge "Agile Eagle" slats increase its turning capability and somewhat mitigate the reputation of the Phantom family as flying bricks. In the weapons department, the F-4E has access to AIM-7E-2 Sparrows for medium-to-long range combat, AIM-9J Sidewinders for close-in work, and an enormous array of ground attack ordnance including AGM-65 Maverick air-to-ground missiles and AGM-62 Walleye glide bombs. This multi-role vehicle is a supremely capable ground attacker and a competitive fighter, though in air combat pilots must account for its lack of a pulse-Doppler radar.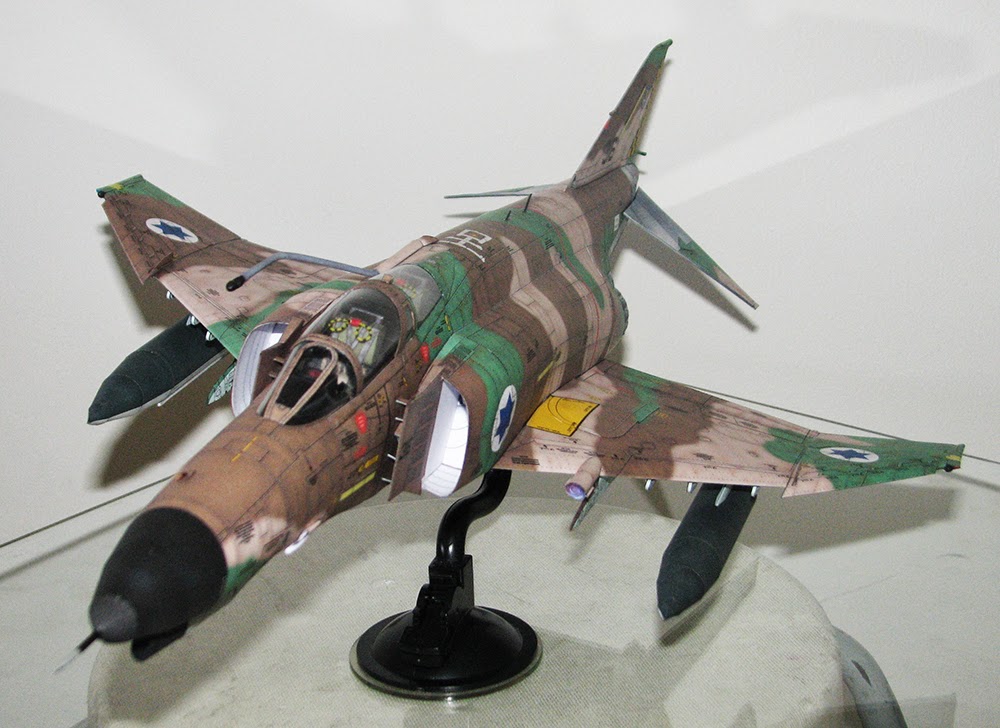 Last edited by a moderator: