Wanderer
Staff member
Reputation: 100%
Thumbnail
Resources

fb.com/Paperdrag-151887572042987
Author

PaperDrag
Printed File Format

PDO
Page(s)

16
Part(s)

191
Instruction Format

PDO
Dragon ball - Black Goku SSJ Rose papercraft
Dimensions: 500 x 342 x 170 mm
​
The Super Saiyan Rosé form was created by author Akira Toriyama uniquely for Goku Black, though he simply stated Goku Black could "Become a Super Saiyan like Goku, and a Super Saiyan of a slightly different color than Goku".

In the anime, this state is identical to the first Super Saiyan form as well as Super Saiyan Blue in all but color: Black's hair takes on a pastel pink color with faint white highlights, with his eyebrows matching the color of his hair, and his eyes change to light gray. The aura is a very dark shade of red on the outside, but transitions into a more pinkish color on the inside; while the aura is present, Black's clothing becomes brighter, while his eyes appear as pink and the color of his hair and eyebrows become a slightly darker shade of pink (due to him being illuminated by the aura) and he acquires a dark purple glow around his body. Usage of this form also appears to greatly augment Black's techniques, including his Super Black Kamehameha and his signature Violent Fierce God Slicer, allowing him to extend it into various more elaborate shapes; his other techniques also change their usual appearance to match the form's coloration.​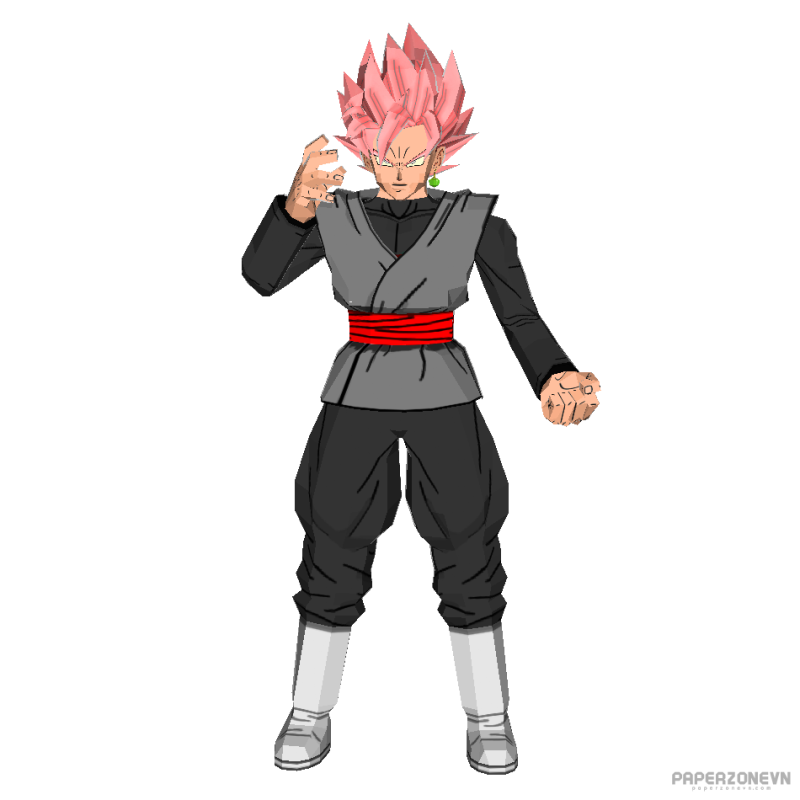 In the manga, the form is differentiated from Super Saiyan Blue in the same way as the anime. The aura is more jagged and flame-like than the aura of Super Saiyan Blue. In a close up of Goku Black, his hair looks spikier, however, this is the case for all characters who are zoomed in on, as a result, some have mistakenly stated that the hair spikes up and changes more than it actually does.​