Active Member
Reputation: 100%
Thumbnail
Resources
Author

AlbinoPantheraLeo - AllyP
Printed File Format

PDO
Page(s)

8
Part(s)

164
Instruction Format

PDO
Anakin Skywalker Ver. Kid Anakin papercraft​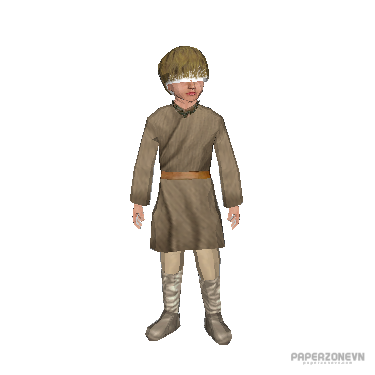 The circumstances of Anakin's birth are a mystery. His mother, Shmi Skywalker, does not remember a father — she simply became pregnant with Anakin through unknown means.
Darth Plagueius of the Sith reportedly had the ability to create life through manipulation of midi-chlorians and may have been the architect of Anakin's birth. This is sheer conjecture, however. There is no evidence to confirm that Plagueius actually had the ability suggested or that he was involved with Anakin's birth.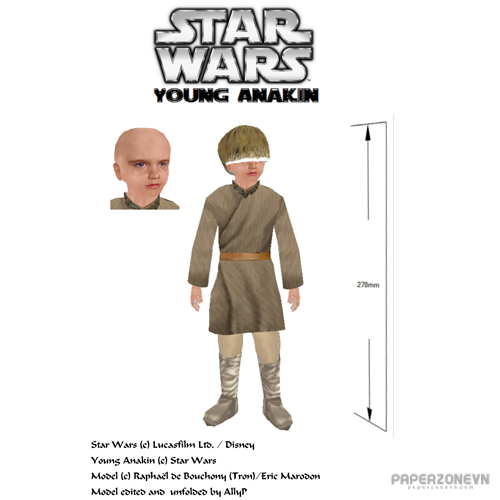 Anakin grew up as a slave on the desert planet Tatooine. He and his mother originally belonged to Gardullah the Hutt, but she lost them betting on pod races. Anakin and Shmi Skywalker were thus transferred to the service of the Toydarian junkyard dealer Watto in the city of Mos Espa.