Thumbnail
Resources

Received from the internet.
Author

Unknown.
Printed File Format

PDO
Page(s)

19
Part(s)

154
Instruction Format

PDO
Walt Disney - Aladdin: Jafar Genie Low poly Papercraft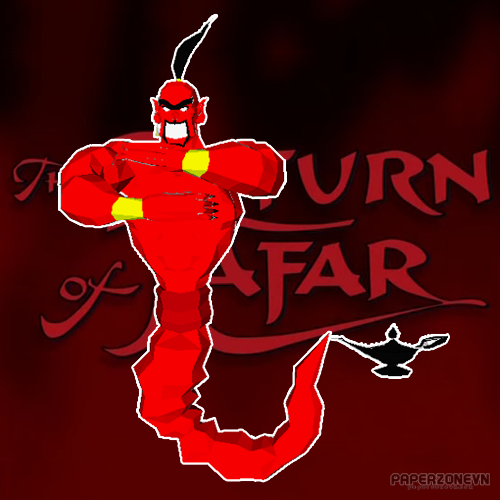 Genie Jafar
is the final of the three forms of Jafar from Disney's
Aladdin
and
The Return of Jafar
.
In this form, Jafar is red, huge, bigger than the good genie, and very muscular. He has the same beard as his human form. Jafar also has black, razor sharp claws, yellow eyes and teeth, and black hair. The golden cuffs on his wrists indicate that he is bound by the rules of a genie. He also can change into his human form at will, and can shape-shift into anything he wants like a rotting Gazeem, a blue jackal, a ball of cosmic fire, a sword with a demons face,a huge whale like snake, and Jasmine.