Moderator
Staff member
Reputation: 100%
Thumbnail
Resources
Author

Johann Steven Hernandez
Printed File Format

PDF
Page(s)

7
Part(s)

81
Instruction Format

PDO
672 - Skiddo Papercraft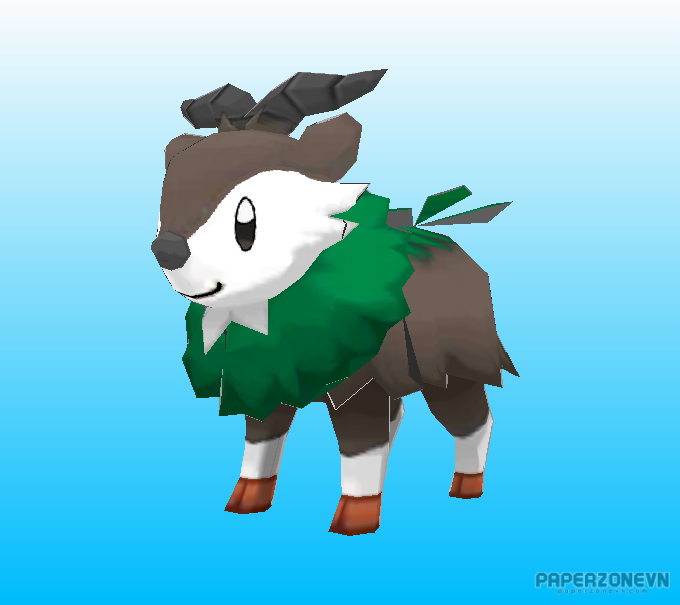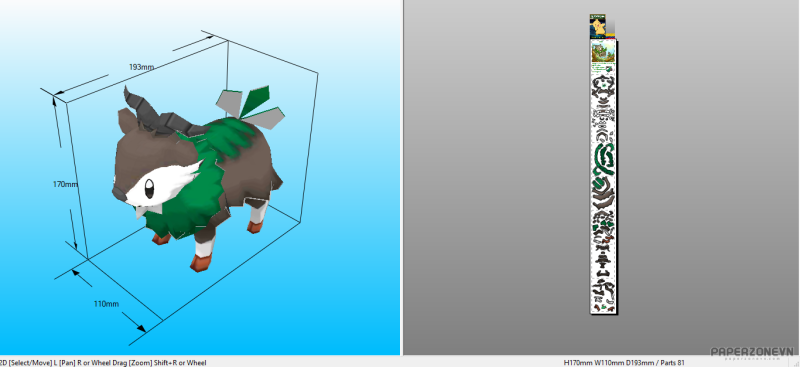 Skiddo (Japanese: メェークル Meecle) is a Grass-type Pokémon introduced in Generation VI.
It evolves into Gogoat starting at level 32.
Skiddo is a quadrupedal, goat-like Pokémon covered with shaggy, dark brown fur. It has a white face with a brown blaze down the middle, a round black nose, black eyes, a short beard, and small rounded ears. On top of its head are a pair of pointed black horns extending out to the sides. It has a white stocking on each leg and cloven, orange hooves. There is a leafy green mane around its neck that extends along its back. The mane ends at its tail, which is made up of three short leaves. Skiddo can perform photosynthesis with the leaves on its back, which means that it does not need to eat so long as it has sunshine and water. It has a docile nature and is thought to be one of the first Pokémon to live alongside humans. As seen in the anime, milk from Skiddo can be used to make dairy products.