Moderator
Staff member
Reputation: 100%
Thumbnail
Resources
Author

Johann Steven Hernandez
Printed File Format

PDF
Page(s)

1
Part(s)

25
Instruction Format

PDO
269 - Dustox Papercraft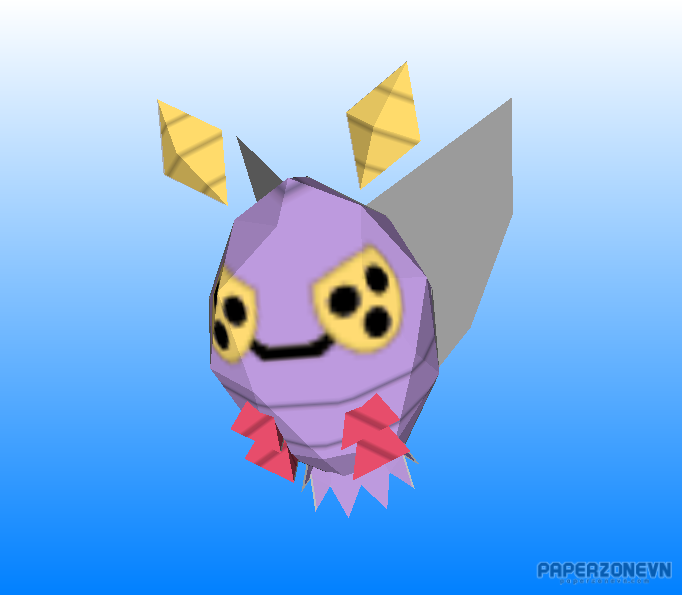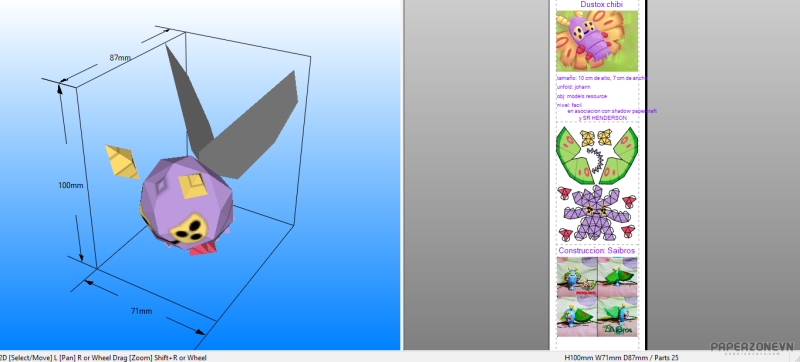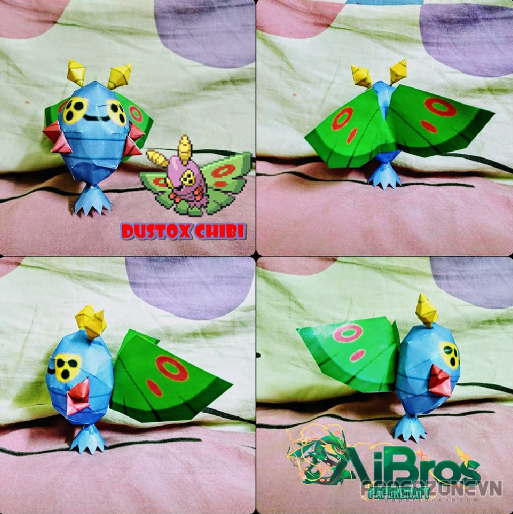 Dustox (Japanese: ドクケイル Dokucale) is a dual-type Bug/Poison Pokémon introduced in Generation III.
It evolves from Cascoon starting at level 10. It is one of Wurmple's final forms, the other being Beautifly.
Dustox is a moth-like Pokémon with two pairs of wings. It has a purple, egg-shaped body with a jagged fringe on its rear. Its tattered, green wings are wide and flat, forming a disc-shape around its body. They have red markings in the form of rings and streaks, a darker green line around the edges, and contain toxic dust. This Pokémon has two pairs of red, stubby legs and yellow, stylized compound eyes. There is a pair of fuzzy, yellow antennae on top of Dustox's head, which are smaller on the female.
These antennae are used to seek food. Dustox is nocturnal and is instinctively drawn to light. Dustox are known to be active during sunset and the night. Swarms are attracted by the bright light of cities where they wreak havoc by stripping the leaves off roadside trees for food. Bonfires at night can also draw in Dustox swarms. Dustox are known to violently attack foes by unleashing toxic dust from the scales spread from its wings. These toxins are powerful enough to make even a pro wrestler sick. As a result, people from settlements often have a difficult time driving away any Dustox swarms. It lives in forests.