Thumbnail
Resources
Author

3DIERgaleria
Printed File Format

PDF
Page(s)

16
Part(s)

72
Instruction Format

PDF
Wall hanging [2022 FIFA World Cup Qatar] Argentine Logo Low poly Papercraft
Size: H 50cm x W 32cm x D 47cm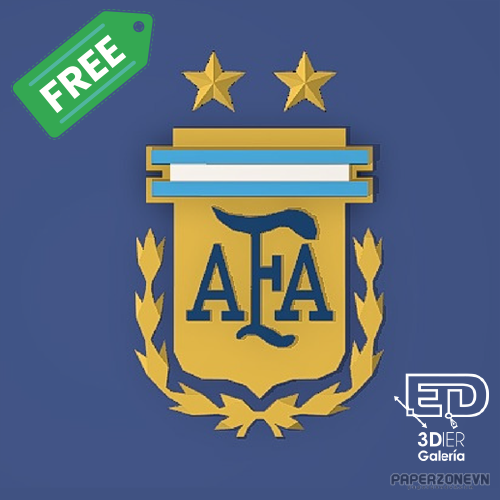 Lionel Messi will be a man on a mission at the 2022 FIFA World Cup in Qatar, and his Argentina national team are on board for it and certainly in form!
The 35-year-old icon is seeking the crowning achievement of his legendary career by winning the most prestigious trophy in the sport which has eluded him in four previous attempts. He has already confirmed that this will be his last World Cup.
Brazil and France are the two favorites cited by the bookmakers and fans leading into the tournament, but Argentina hoisting the World Cup is a very feasible outcome in December given the run of results that manager Lionel Scaloni has marshaled: 35-match unbeaten streak that is just three short of the world record.
Scaloni has tactfully molded this team since taking over in 2018, and his work culminated in the 2021 Copa America triumph on Brazilian soil, clinching Messi his first trophy with the senior national team and finally ridding him of the criticism that constantly followed him on his travels for his country.
Now, after throttling Euro champions Italy during the summer, the Argentina bandwagon is only growing, especially after what looks to be a potentially favorable draw and path to the final in Qatar, though anything can happen in a World Cup!