Moderator
Staff member
Reputation: 100%
Thumbnail
Resources
Author

Johann Steven Hernandez
Printed File Format

PDF
Page(s)

5
Part(s)

27
Instruction Format

PDO
183 - Marill Papercraft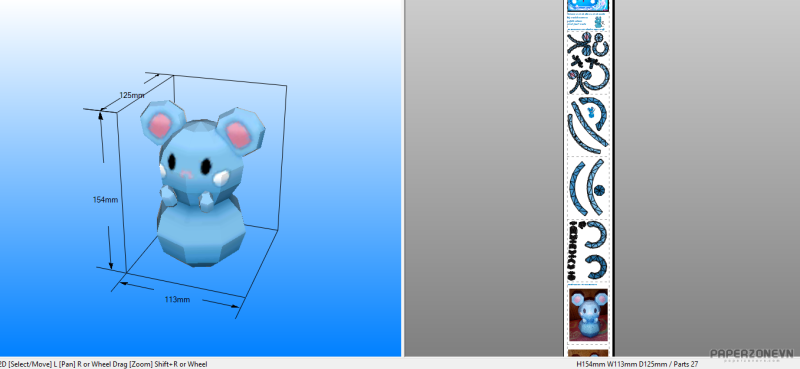 Marill (Japanese: マリル Maril) is a dual-type Water/Fairy Pokémon introduced in Generation II. Prior to Generation VI, it was a pure Water-type Pokémon.
It evolves from Azurill when leveled up with high friendship and evolves into Azumarill starting at level 18.
Marill is a small, blue, bipedal Pokémon. It has a nearly spherical shape with a white belly, and has round ears with red insides. These sensitive ears can detect distant sounds. Marill's arms and feet are short and possess no visible digits. There is a blue, bubble-like ball at the tip of its zigzagging black tail. The tail is flexible and configured to stretch, and the ball is full of oil that acts as a buoy to help keep Marill afloat. The ball at the tip of its tail can glow when Marill attacks. In the anime, Marill was shown to be able to bounce on its tail.
Marill is able to swim in strong water currents without being slowed down by the water's resistance, due to its water-repellent fur. Marill feeds on aquatic plants in addition to fishing for food. When it dives, its tail can be seen bobbing on the water's surface. It will anchor its tail around a tree when fishing at the edge of a fast-moving stream. Marill never gets cold after swimming in cold water, due to its water-repellent fur drying up quickly the moment it leaves the water. It lives on the water's edge.