Active Member
Reputation: 42%
Thumbnail
Resources

Received from the internet.
Author

Unknown.
Printed File Format

PDF
Page(s)

2
Part(s)

12
Instruction Format

Image
025 - Pikachu papercraft
Pikachu charges itself while sleeping overnight, though stress and a lack of sleep can affect this. It is able to release electric discharges of varying intensity. Pikachu has been known to build up energy in its glands, which it will need to discharge to avoid complications. It is also able to release energy through its tail, which acts as a grounding rod, as well as recharging fellow Pikachu with electric shocks. Pikachu can also electrify itself to use its signature move Volt Tackle.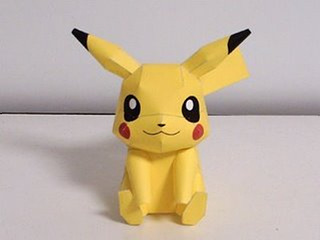 video:
Last edited by a moderator: