Active Member
Reputation: 100%
Thumbnail
Resources
Author

AlbinoPantheraLeo - AllyP
Printed File Format

PDO
Page(s)

4
Part(s)

27
Instruction Format

PDO
[Wall-E] Eve Ver. 2 papercraft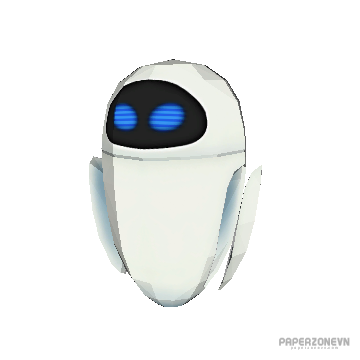 EVE
(which stands for
E
xtraterrestrial
V
egetation
E
valuator) is the deuteragonist of the 2008 Disney/Pixar animated feature film,
WALL-E
.
EVE functions as a terrestrial biological probe. Having all the necessary parts of a probe droid. She has an ergonomic shape, scanner, flight at high speeds to cross ground quickly, and morphable fingers to mimic human dexterity in manipulating objects. EVE is also armed with a plasma cannon in her right arm, that is her main weapon and fires a powerful plasma shot capable of creating craters. However, it is odd that a simple probe would have a plasma gun, considering the planet she was sent to was uninhabited. The weapon is presumably used for defensive use of her and eventually her friends or demolition of obstacles in her way. An example of this is when she blasts away an electromagnet trapping her and a large garbage cube in the airlock she and WALL-E were in.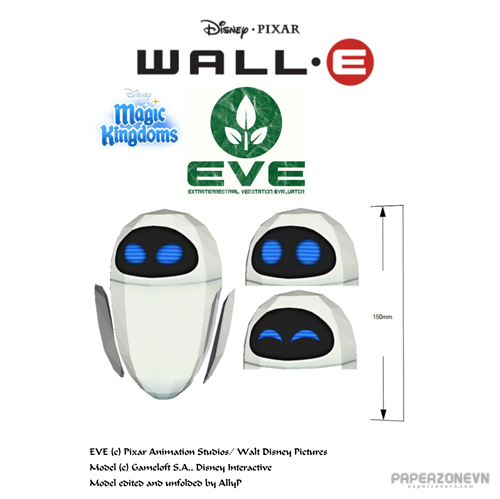 When EVE is first seen in the movie, she is hostile and dedicated to her task, but she is willing to take time off her directive and discover new things. When meeting WALL-E, she is wary of him and wants him out of trouble in her territory, however she begins to warm up to him when learning about his curious personality. Once she sees how infatuated he was to her, she becomes more closer to him and makes it her top priority to protect him.