Thumbnail
Resources

Received from the internet, please help me if you know its origin.
Author

Unknown. I don't know who the author is, please help me if you know.
Printed File Format

PDO
Page(s)

34
Part(s)

256
Instruction Format

PDO
[Dinosaur] Triceratops Trophy papertcraft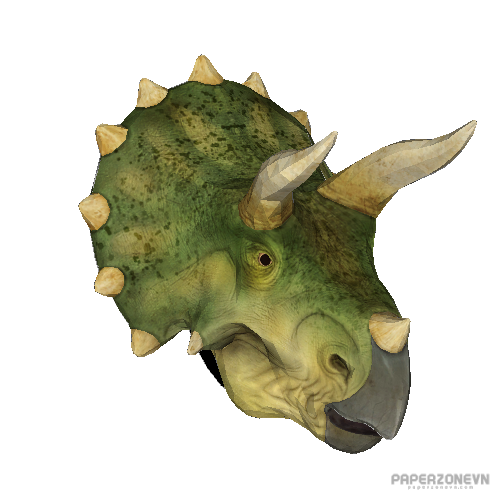 The triceratops are a very large species, their average body length is about 7 meters and the weight is 6 tons, while simulating the largest specimen of a triceratops dinosaur ever found by man ( UCMP 128561, nose bone fossil specimen), its owner has an estimated length of up to 8.5 meters and weighs nearly 11 tons.