ニャンコ先生
Staff member
Reputation: 100%
3/28/15
1,199
3,197
40
29
Thumbnail
Resources

Received from the internet.
Author

lili 设计
Printed File Format

PDF
Page(s)

15
Instruction Format

Image
[Touhou] Yuyuko Saigyouji (Scan) (Lili 设计) papercraft
Yuyuko Saigyouji (西行寺 幽々子 Saigyouji Yuyuko) is the main antagonist of Perfect Cherry Blossom. She's the ghost "princess" head of Hakugyokurou in the Netherworld.
She first appeared as the Final Boss of Perfect Cherry Blossom, later becoming a playable character along with Youmu Konpaku (as a duo) in Imperishable Night and showing up as an expansion character in Immaterial and Missing Power, Scarlet Weather Rhapsody, and Touhou Hisoutensoku. She would eventually also appear as the Stage 1 boss in Ten Desires, and as a Day 4 boss in Impossible Spell Card.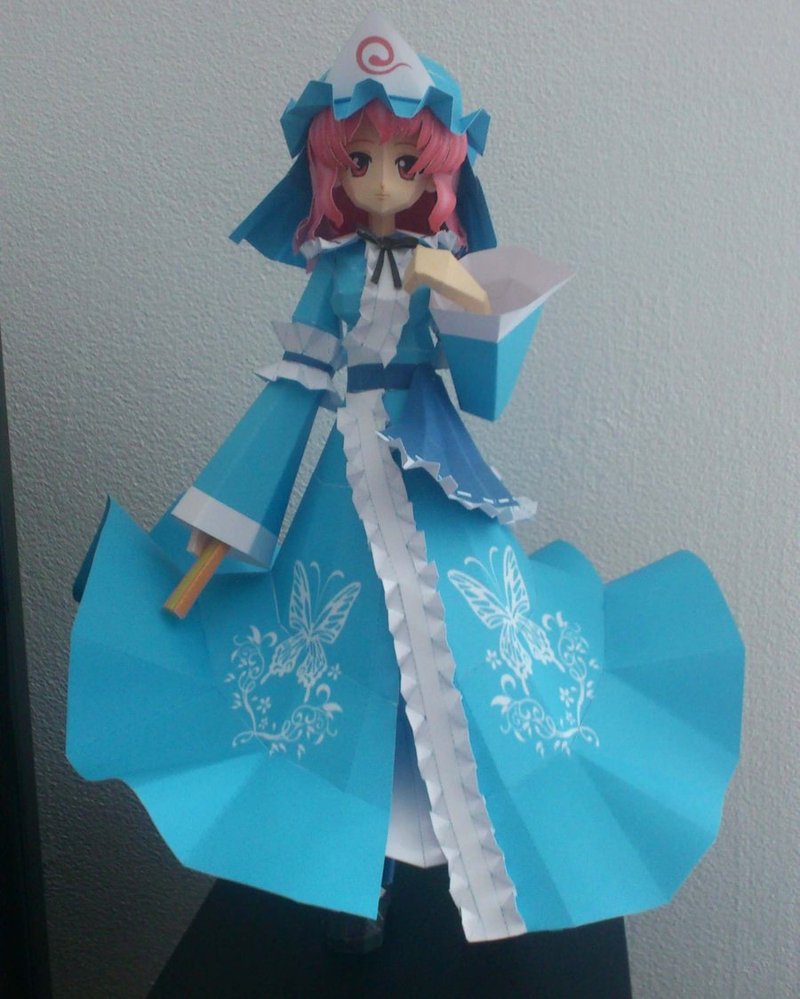 Last edited: