Active Member
Reputation: 42%
Thumbnail
Resources

Received from the internet.
Author

Unknown.
Printed File Format

PDO
Page(s)

2
Part(s)

44
Instruction Format

PDO
[Touhou] Yukari Yakumo papercraft
Yukari's main ability is manipulating any kind of boundaries. This ability has been described as logically being able to affect essentially anything. In her monologue during A Beautiful Flower Blooming Violet Every Sixty Years, she explains that this power allows her to control or remove the boundaries between any and all things, like Gensokyo and the Outside World, the worlds of the living and the dead, humans and youkai and even the day and the night.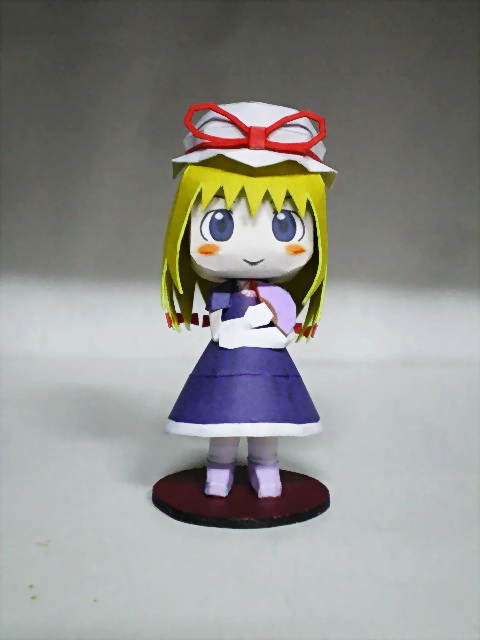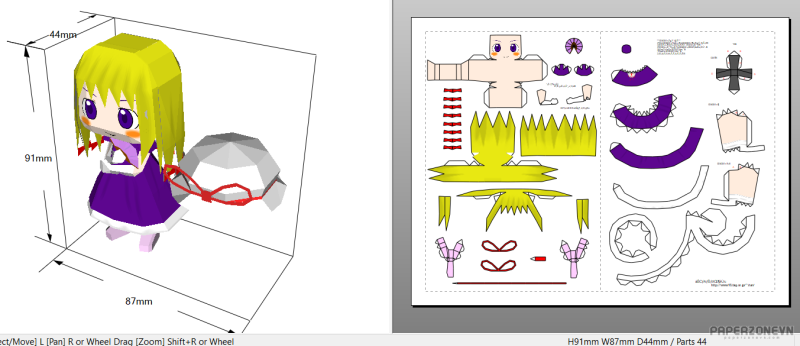 Last edited by a moderator: