Active Member
Reputation: 100%
Thumbnail
Resources

Received from the internet.
Author

lili 设计
Printed File Format

JPG
Page(s)

9
Instruction Format

Unavailable
[Touhou] Patchouli Knowledge (Scan) (Lili 设计) papercraft
Patchouli was the Stage 4 boss and Extra midboss in Embodiment of Scarlet Devil, along with being Stage 5 target in Shoot the Bullet. She became a playable character in Immaterial and Missing Power and again in Scarlet Weather Rhapsody and Touhou Hisoutensoku as an expansion character, she was a support character for Marisa Kirisame in Subterranean Animism.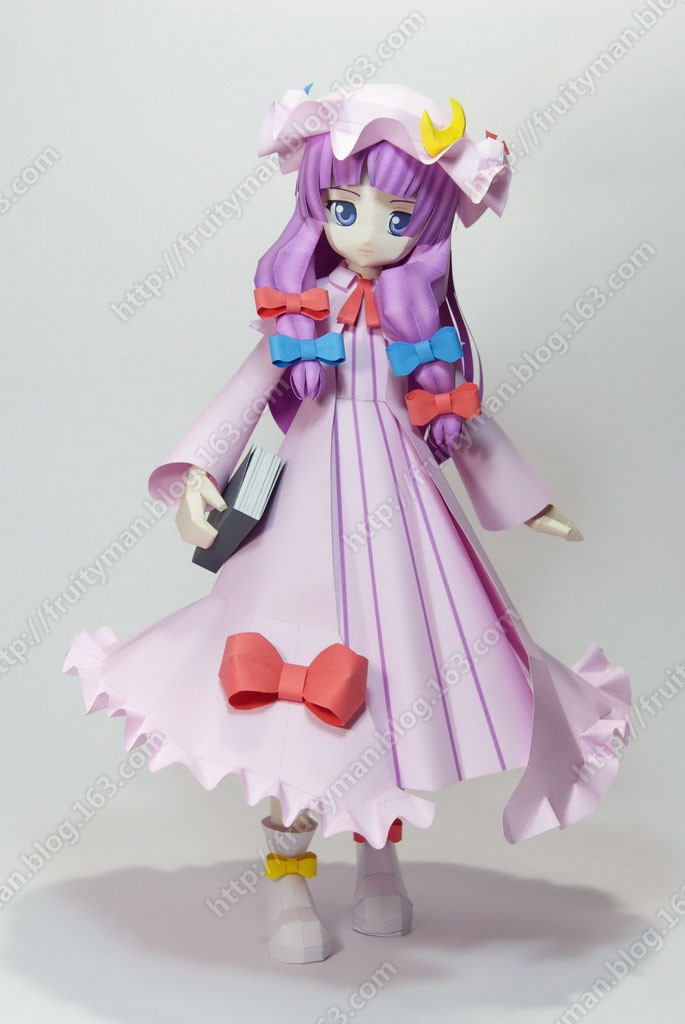 Last edited by a moderator: