Thumbnail
Resources

hellswordpapercraft.blogspot.com
Author

Hellsword Papercraft
Printed File Format

PDO
Page(s)

25
Part(s)

161
Instruction Format

PDO
Digimon - WarGreymon Ver. 3 Papercraft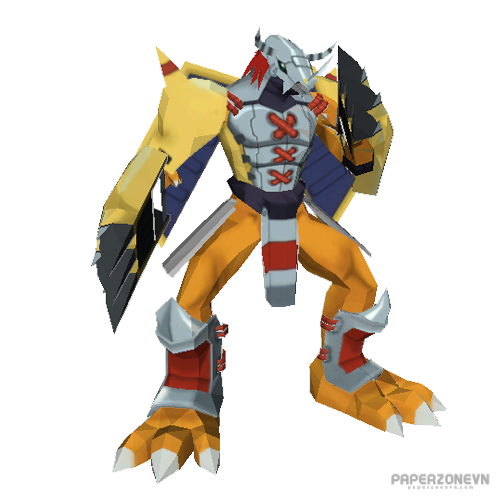 WarGreymon is a tall reptilian Digimon with a humanoid body structure. Like other Greymon-species Digimon, it has
Tyrannosaurus rex
-like features (such as its feet and the shape of its head), but unlike other Greymon-species Digimon, its back is not angled, giving it a human-like posture. It has orange scales covering its most of its body; the only exception is its face, which is covered in grey metal, with one spike on its nose, two spikes behind its eyes, and spiky red hair on the back of its head.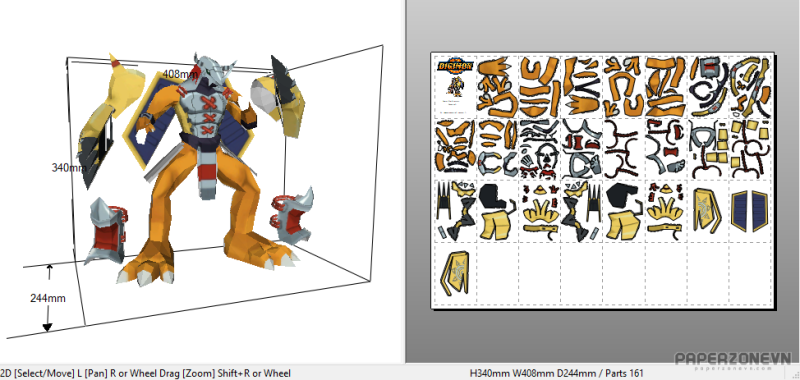 Ladies and Gentlemen, please welcome WarGreymon !!
WarGreymon is a Mega level Digimon and well... What can I say except this guy is a real badass ? Digizoid Chrome armor, Brave Shield which is also wings, weapons called Dramon Killers which are used to kill... Well Dramons but still, it's awesome !!
Building tips : all the cable pieces need to be cut out a little to fit right in place, it includes all the back legs armors cables and the shoulders cables.