Well-Known Member
Premium
Thumbnail
Resources

Nhận được từ mạng
Author

Unknown (không rõ)
Printed File Format

JPG
Page(s)

2
Instruction Format

Image
Automata - The Penguin Bomb Papercraft
The number of extinct penguin species is debated. Depending on which authority is followed, penguin biodiversity varies between 17 and 20 living species, all in the subfamily Spheniscinae. Some sources consider the white-flippered penguin a separate Eudyptula species, while others treat it as a subspecies of the little blue penguin;[19][20] the actual situation seems to be more complicated.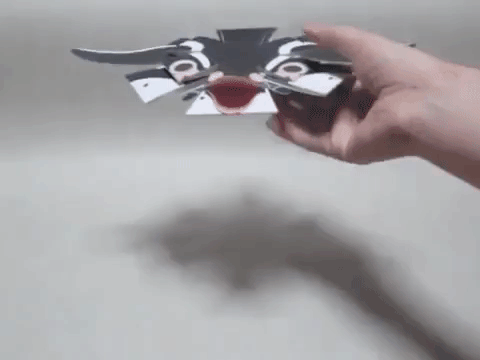 Instruction: Video + JPG (kèm trong file)
TUT [ Lock of the penguin bomb ]
​
- Because there are quite a few of you wondering about this part and some of you inbox me it's hard to explain even though the principle is quite simple.
- Read from left to right
- This buckle is supposed to attach an elastic, but I do it this way, I don't need the elastic to be able to compress it.
Figure 1 - 2. The shaded part is the glued part. 2 parts with arrows going back and forth are glued together
Figure 3. Folded along the line, the solid line is folded down, the broken line is folded up
Figure 4. Flip the black part upside down
Figure 5. Glue the 2 parts together as shown, only the black shaded part.
Figure 6. Position of the buckle when glued to the upper part of the head.
Figure 7. Lock after inserting into the complete pattern
Figure 8. Complete sample.
If anyone has a lock or a simpler way, please comment
Good luck and don't forget to review it, don't do it or whatever, im so sad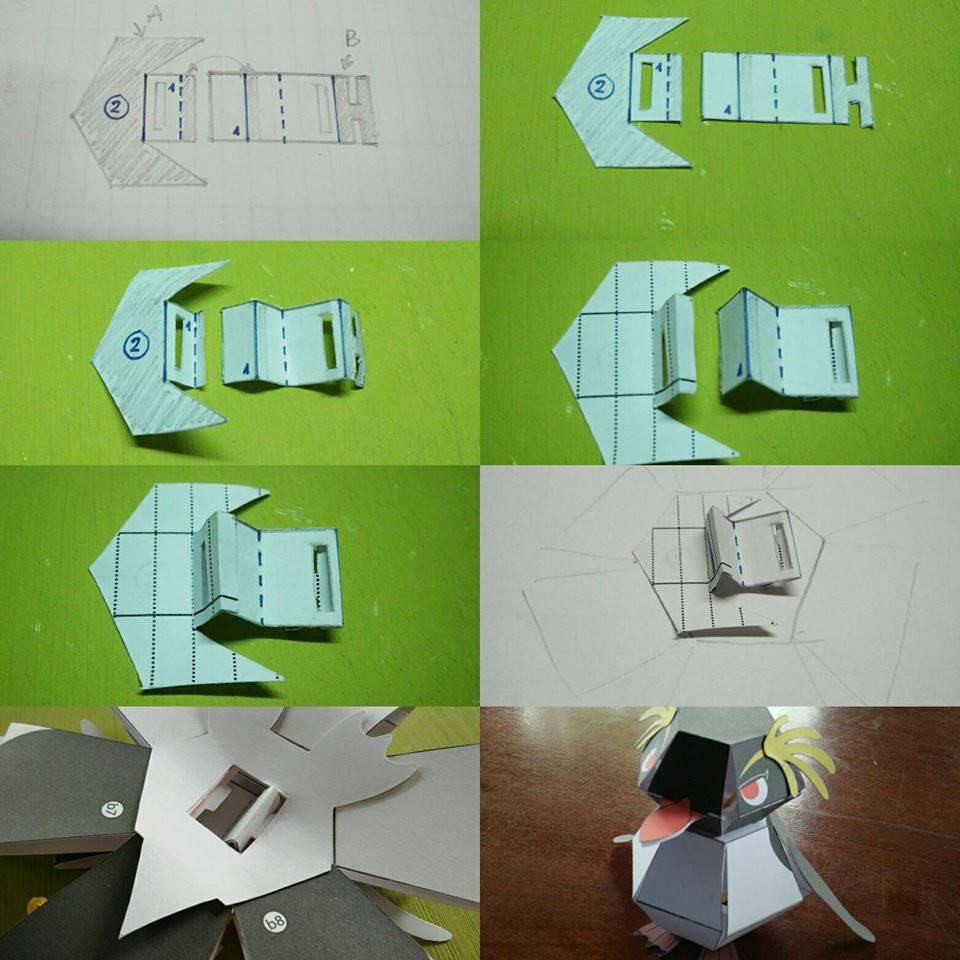 pattern 1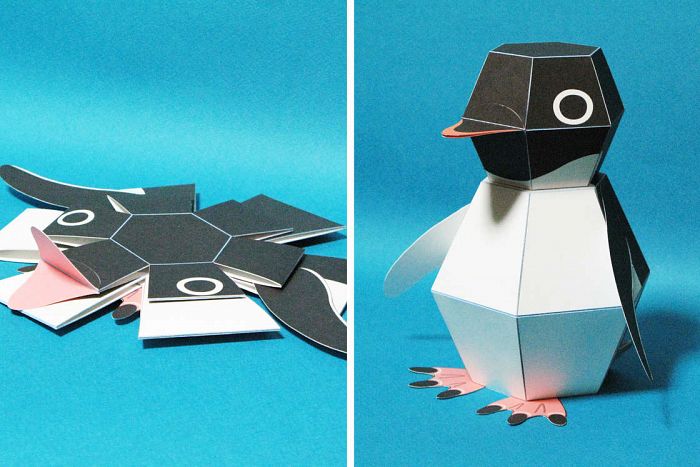 pattern 2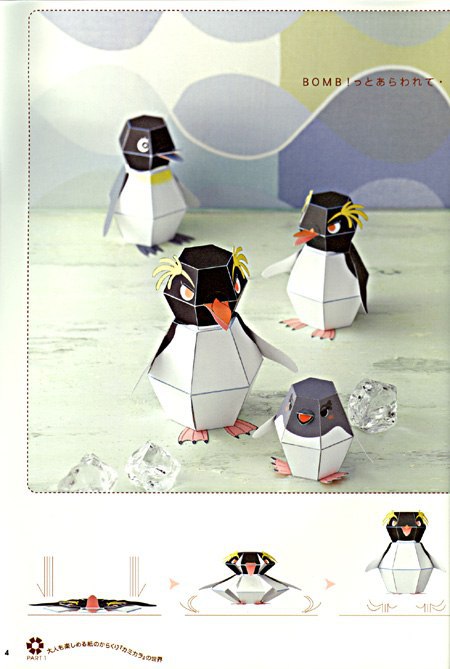 pattern 3 (blank)