Thumbnail
Resources

paperlovers1.blogspot.com
Author

PaperLovers
Printed File Format

PDF
Page(s)

22
Part(s)

278
Instruction Format

PDO
RoboCain v2 papercraft​
H300 W291 D194 mm
This version is simpler than the previous version of Firefox (you can find it in the paperzonevn library).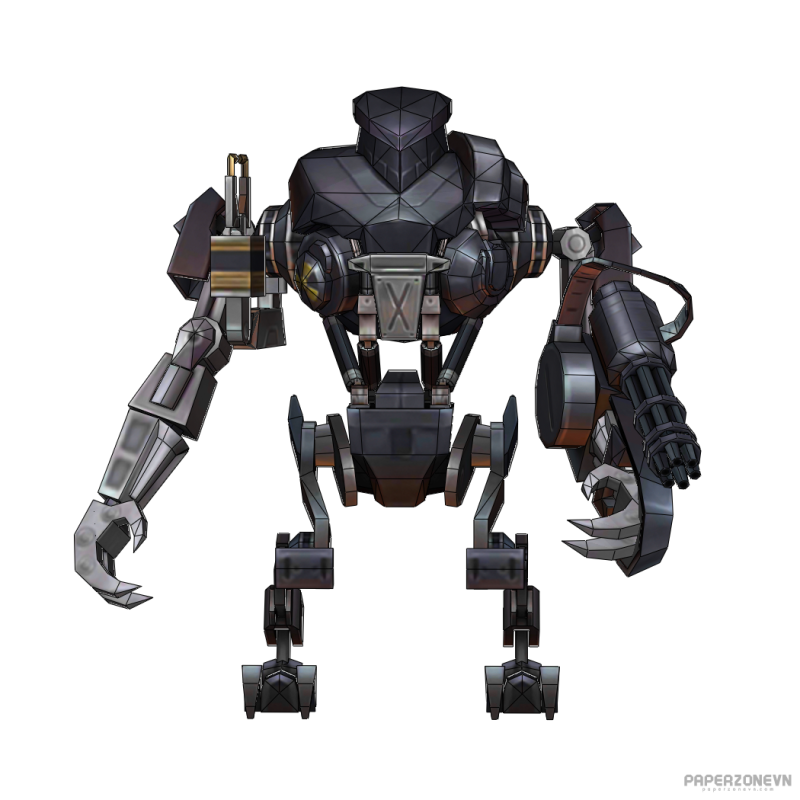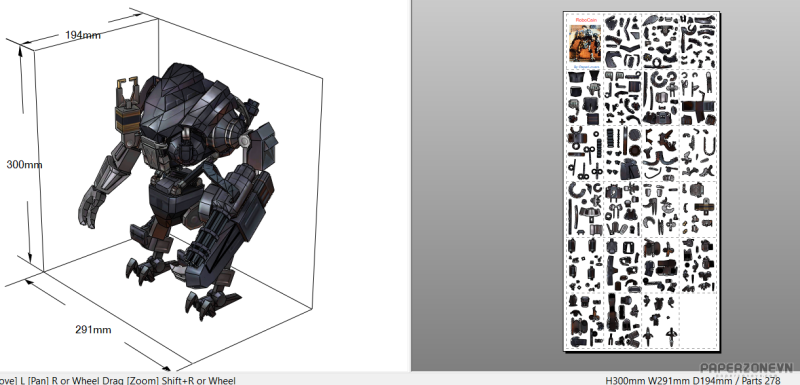 This project was an attempt to supplant RoboCop. The mastermind was Dr. Juliette Faxx, who noted that the original subject for said project was Officer Alex James Murphy. His commitment to uphold the law was solely because of his staunch belief in Christianity. Two other attempts to create a similar'RoboCop' ended disastrously: the first subject first shot the scientists present before committing suicide, and the second simply malfunctioned. Interestingly, the first failure seemed to resemble the ED-209 scene from the first movie in that the enforcement droid opened fire on a subject despite the latter complying with the robot's requests.

Despite valiant protests from board members, Faxx was allowed to proceed with her endgame. She planned to use the brain of a notorious criminal as the model for RoboCop 2. Such a man would need to be controlled via human means, and Faxx found her perfect candidate in Cain, a drug lord utterly addicted to'Nuke', which would be used to calm the subject.

During a particular confrontation with Cain, RoboCop left the antagonist hospitalised. Faxx had his life support deactivated, and then operated on him, removing his brains. She used formaldehyde to keep it intact, and her lab created a cybernetic body for the new RoboCop.​