Thumbnail
Resources

Received from the internet, please help me if you know its origin.
Author

Unknown. I don't know who the author is, please help me if you know.
Printed File Format

PDO
Page(s)

7
Part(s)

61
Instruction Format

PDO
Jurassic Park - Barbasol can papercraft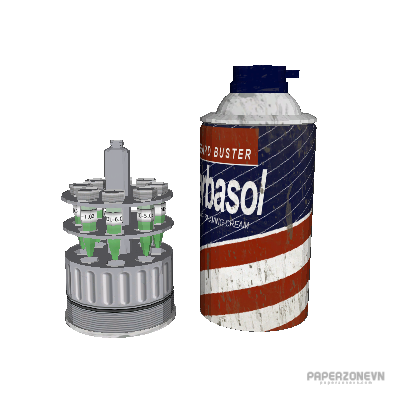 The
Barbasol can
was a modified shaving cream can that Dennis Nedry used to smuggle dinosaur embryos from
Jurassic Park
on Isla Nublar. Nedry turned off the power to many enclosures to the park, including the
Tyrannosaurus rex
pen which John Hammond's endorsement team were parked next to. Nedry planned to get everything back on when he returned, but when Nedry crashed and was killed by a
Dilophosaurus
, he dropped the can. While Nedry was being attacked in the Jeep, the can was covered by mud, never to be seen again. The future fate of the can is the main story arc of
Jurassic Park: The Game
.