Thumbnail
Resources

blog.naver.com/librehong
Author

GAMEOVER
Printed File Format

JPG
Page(s)

12
Instruction Format

Unavailable
[Haiyore! Nyaruko-san] Nyaruko Papercraft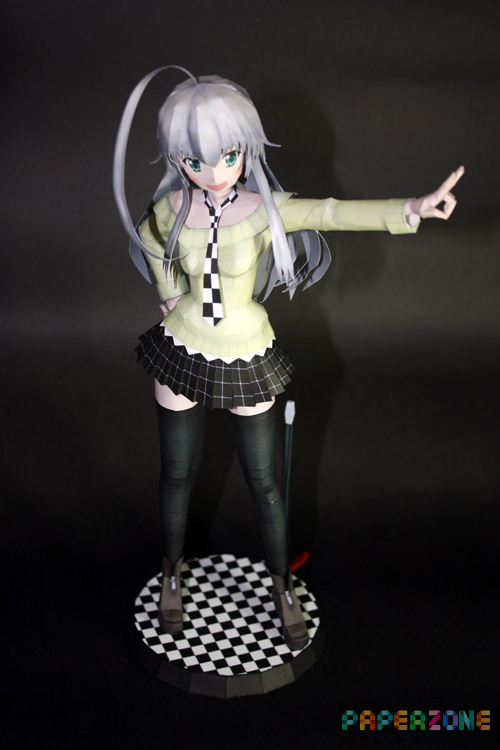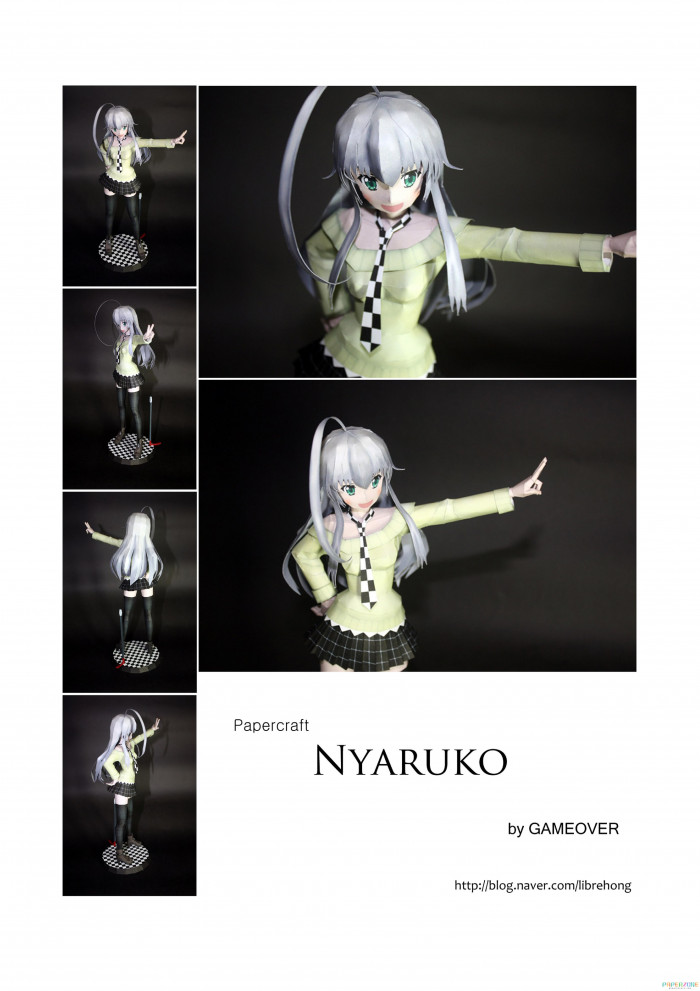 Nyaruko
(ニャル子) is the main protagonist of the anime, manga, and light novel series and the main heroine of the visual novel game. Nyaruko is a race of aliens known as a Nyarlathotep which was originally featured in Lovecraft's books as an Outer God.
She's is sent by the Space Defense Agency to Earth to protect Mahiro Yasaka. Nyaruko quickly falls in love with him though which she refers to as "love at first sight".
In order to blend in she takes the name Nyaruko Yasaka as Mahiro's cousin even staying at Mahiro's house. She even begins to attend his school to get closer to him despite the fact that she has already graduated before.
When it comes to education she stated to Mahiro that she graduated from one of the best universities at the top of her class, and entered the Space Defense Agency after her exam.
She mainly uses her own form of Space CQC close quarter combat weapons while fighting, with her weapon of choice being "Some Kind of Unspeakable Bar Thing". While in full force mode she adorns a black and red helmet with armor that covers her entire body.