Thumbnail
Resources

Received from the internet.
Author

Unknown.
Printed File Format

JPG
Page(s)

1
Part(s)

1
Instruction Format

Unavailable
Cat 3d illusion papercraft
Within visual perception, an optical illusion (also called a visual illusion) is an illusion caused by the visual system and characterized by a visual percept that arguably appears to differ from reality. Illusions come in a wide variety; their categorization is difficult because the underlying cause is often not clear but a classification proposed by Richard Gregory is useful as an orientation.
Cut out, paste....
Set the right angle....
Run around the room + look at it....
There will be miracles....
....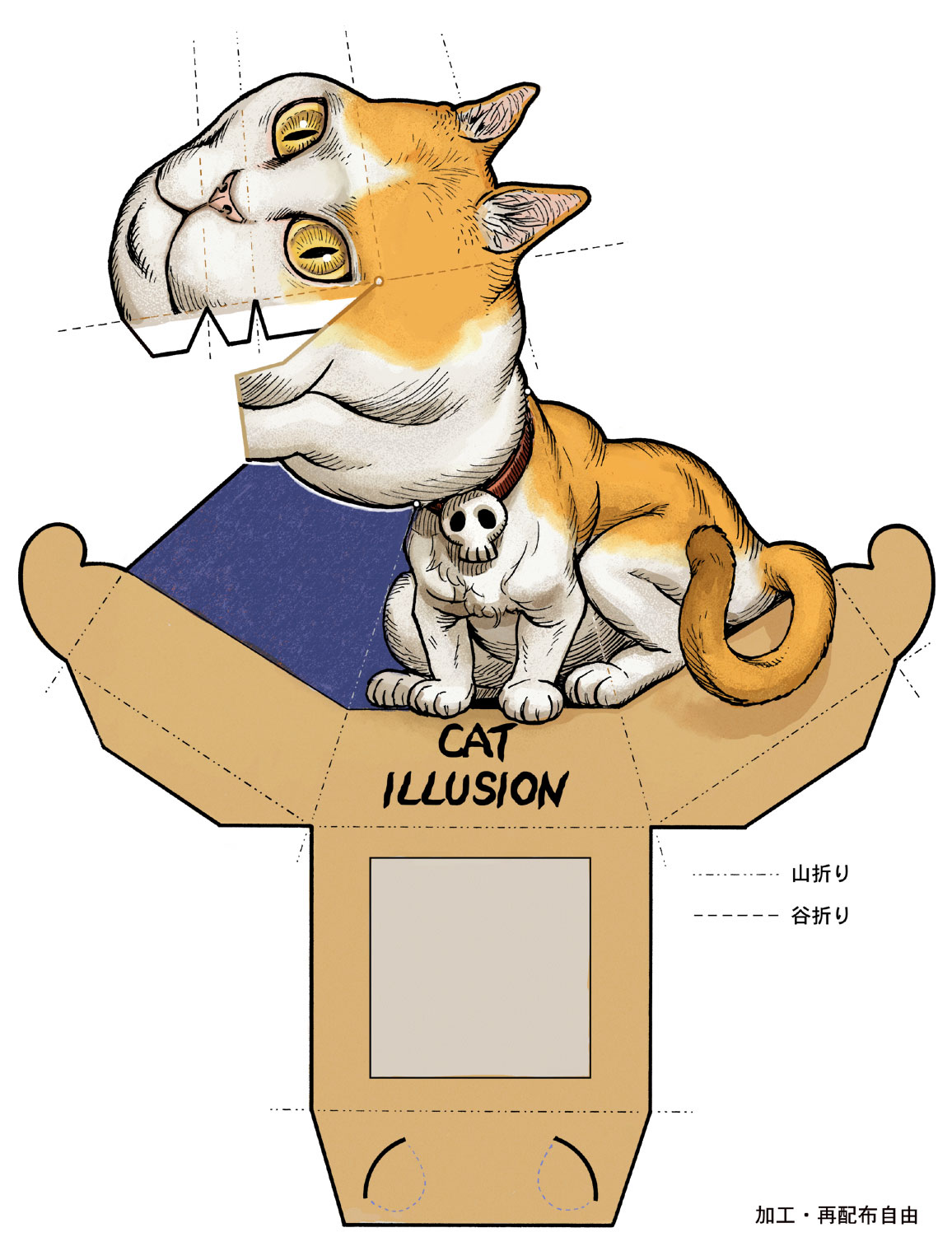 .... link instruction: