Thumbnail
Resources

Received from the internet.
Author

Unknown.
Printed File Format

PDF
Page(s)

5
Instruction Format

PDF
Thousand Sunny Ver. 3 papercraft
The men's quarters can be entered from either door on the first floor. In the middle of the room is a horigotatsu type kotatsu, a traditional Japanese fireplace setting, complete with a sunken table and low sofas. Suspended from the ceiling like wooden hammocks are three double-decker bunks, which the men sleep in. Behind these bunks, at the back of the room, are six lockers where the men can store their clothes. Posted on the wall of the room is a collection of the men's wanted posters; however, because of his ongoing problem with getting photographed properly, Sanji's poster is not included. A hatch in the men's quarters leads down into a storage room below deck.
Instruction: PDF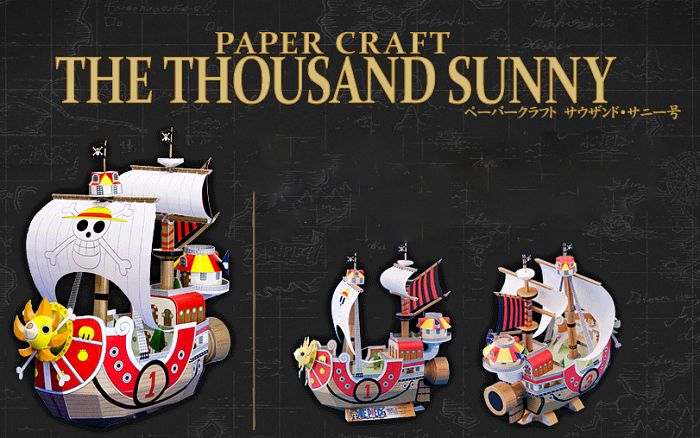 Sponsored: Google Advertising