Active Member
Reputation: 100%
Thumbnail
Resources

Received from the internet.
Author

Randy Farmer.
Printed File Format

PDF
Page(s)

12
Part(s)

57
Instruction Format

PDO
The Medieval Church Papercraft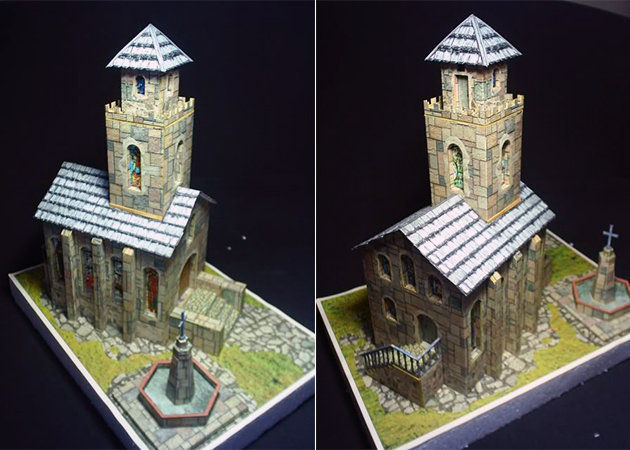 Religious practice in medieval Europe (c. 476-1500) was dominated and informed by the Catholic Church. The majority of the population was Christian, and "Christian" at this time meant "Catholic" as there was initially no other form of that religion. The rampant corruption of the medieval Church, however, gave rise to reformers such as John Wycliffe (l. 1330-1384) and Jan Hus (l. c. 1369-1415) and religious sects, condemned as heresies by the Church, such as the Bogomils and Cathars, among many others. Even so, the Church maintained its power and exercised enormous influence over people's daily lives from the king on his throne to the peasant in the field.