Active Member
Reputation: 100%
Thumbnail
Resources

fb.com/papercranime
Author

Papercranime
Printed File Format

PDO
Page(s)

51
Part(s)

270
Instruction Format

PDO
[The Land Before Time] Littlefoot and Friends papercraft​
The Land Before Time
, a series of animated feature films. The main characters include Littlefoot (
Apatosaurus
), Cera (
Triceratops
), Ducky (
Saurolophus
), Petrie (
Pteranodon
), Spike (
Stegosaurus
), and in the spin-off television series and the fourteenth movie, Chomper (
Tyrannosaurus
) and Ruby (
Oviraptor
). Other characters include the families of the main characters, the residents of their home, the Great Valley, and outsiders to the Great Valley.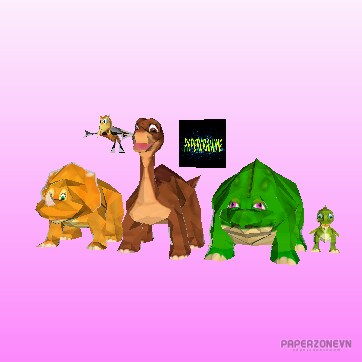 The idea for
The Land Before Time
came during production of
An American Tail
. Steven Spielberg's studio Amblin Entertainment was interested in doing a film about dinosaurs, which were popular at the time, leading Spielberg, director Don Bluth, and producer George Lucas to develop the prehistoric setting and its cast. Inspired by the dinosaur-themed "Rite of Spring" sequence from Disney's
Fantasia
, Spielberg had originally intended for the movie to have no speech, with music cues and body language telling the story, effectively rendering all the characters mute. However, it was decided that the film could not carry a story without dialogue, and each character was given language accordingly. The film's artists used the
Fantasia
sequence and characters as guides when creating their first concept art.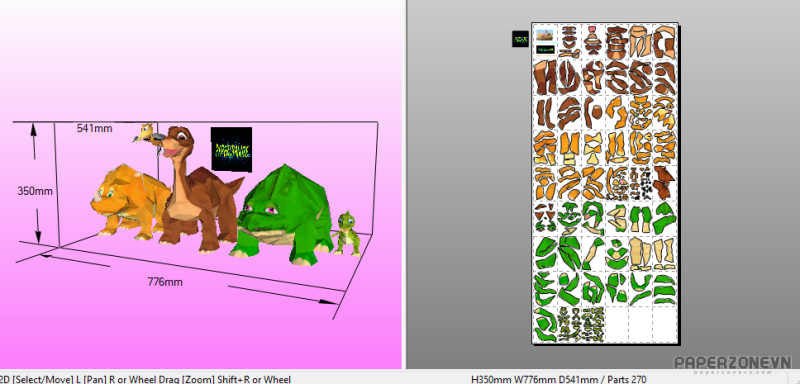 Bluth had to learn most of his information about specific dinosaur species before work began, stating "I had to do lots and lots of research because I never was a fanatic about dinosaurs as a kid. But in many ways it became a fictional fantasy because it's about these young children who are taught to hate each other; anyone who is different from him. When they are separated from their parents, these five little children have to learn to get along with each other for survival. So there is a bit of a moral in it, too." The films creators decided to have a
Tyrannosaurus
as the main villain.
While Bluth had originally wanted to portray a more "forceful, dramatic" representation of prehistoric times, the idea was sometimes at odds with studio executives who wanted a more child-friendly "get-along gang" approach, which called for the main characters becoming cuter, but still distinctly detailed, as a compromise. After the release of the first film, neither Bluth, Spielberg, nor Lucas had further creative input in the series, with character development and design tweaks now guided by Universal Pictures Home Entertainment and associated studios.