Thumbnail
Resources

WOT
Author

UNKNOW
Printed File Format

PDF
Page(s)

9
Part(s)

7
Instruction Format

PDF
T-34-85[WOT] papercraft
The T-34-85 is a fairly well-rounded and versatile medium tank, capable of adapting to most situations on the battlefield. In terms of mobility, the T-34-85 is good enough to perform its job adequately, but it is outclassed by the M4A3E8 Sherman and Cromwell.
The turret armor is good by Tier 6 standards, but the hull armor is very weak (only 45 mm thick, though it is well-sloped). Going hull-down is a good idea in the T-34-85, since the turret armor is quite good and capable of bouncing a lot of shots. Be mindful of the turret ring—unfortunately the shape of the turret and hull create a shot trap in this area. By no means is the T-34-85 a'heavy' medium like the M4A3E2 Sherman Jumbo, and it should never under any circumstances make itself the center of attention of the enemy team.
To start with, the T-34-85 receives the 76 mm S-54 which was previously available on the T-34. Unfortunately, it is lacking in penetration and damage by Tier 6 standards, and is not very accurate. The 122 mm U-11 is a decent option for grinding, featuring a fairly powerful HE round and a HEAT round with good penetration, but at the cost of terrible accuracy. The 85 mm ZiS-S-53 is a more versatile option, with fairly good penetration, rate-of-fire, and damage, but has slightly worse accuracy than the S-54.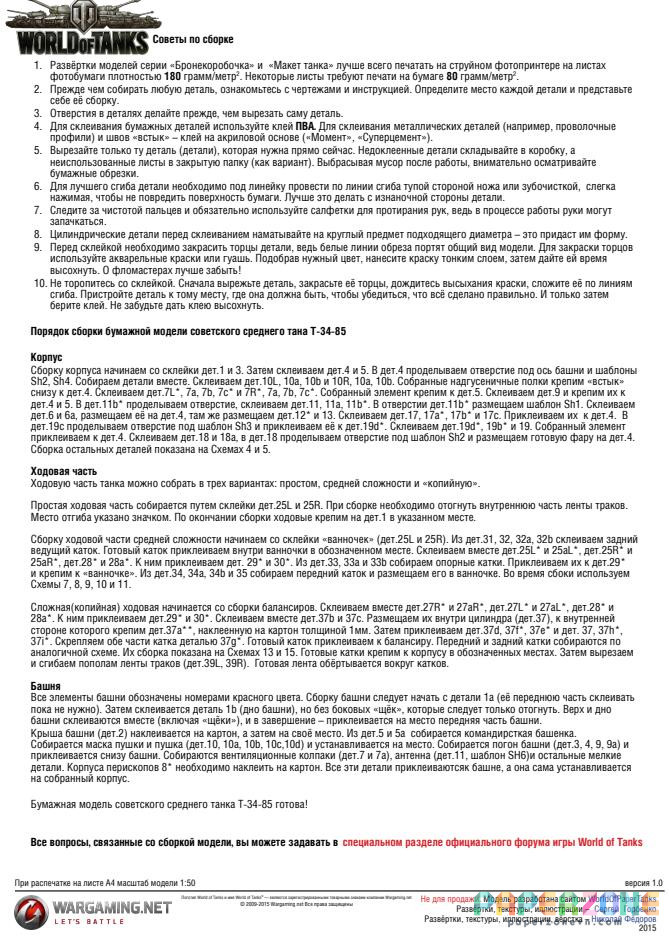 Last edited by a moderator: