Thumbnail
Resources

Received from the internet.
Author

Jeison Pena
Printed File Format

PDO
Page(s)

43
Instruction Format

PDO
[Street Fighter] Chibi Ryu Diorama papercraft
Ryu (Japanese: リュウ, Hepburn: Ryū) is a fictional Japanese fighting character and the main protagonist of Capcom's Street Fighter series.[6] Having premiered in the first Street Fighter in 1987, Ryu appears as the game's lead character alongside his best friend Ken Masters. He is the longest running fighting game character. Other games in the series show Ryu to be highly focused on his training, aiming to become the strongest he can. Unable to control his dark nature, Ryu developed two alter egos: Evil Ryu (殺意の波動に目覚めたリュウ, Satsui no Hadō ni Mezameta Ryū, lit. "Ryu with the surge of murderous intent awakened", abbreviated Satsui Ryu in Street Fighter Alpha 3), and Kage-naru mono (影ナル者, lit. Shadowed One) or simply Kage (影, lit. Shadow).
430 x 586 x 218 mm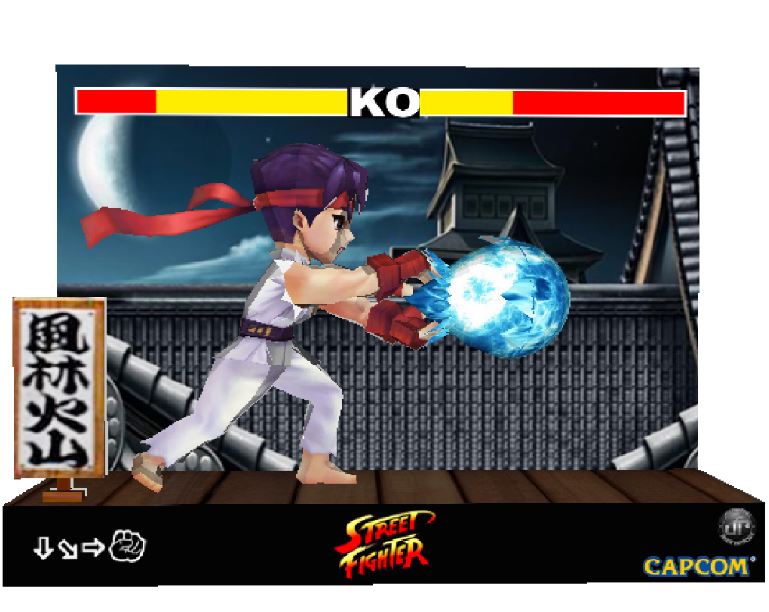 Last edited by a moderator: