Active Member
Reputation: 100%
Thumbnail
Resources

unfoldbrazil.com.br
Author

Unfold Brazil
Printed File Format

PDO
Page(s)

15
Part(s)

130
Instruction Format

PDO
Star-Lord Guardians of the Galaxy Vol 3 Papercraft
Chris Pratt's Star-Lord/Peter Quill should die in James Gunn's Guardians of the Galaxy Vol. 3 to give the character his best ending in the MCU.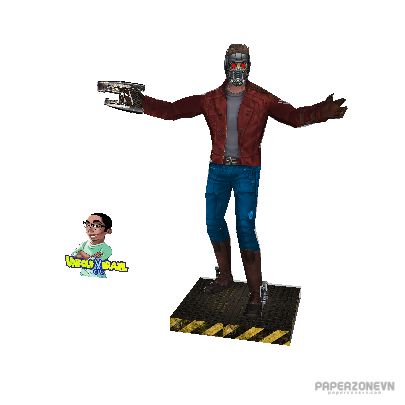 James Gunn's Guardians of the Galaxy Vol. 3 should kill off Chris Pratt's Star-Lord for the best ending for his character. Pratt debuted as the suave space explorer in the MCU back in 2014 via the original Guardians of the Galaxy movie. Since then, he has played the role five times, with a sixth and potential final outing in Guardians of the Galaxy Vol. 3 which will also wrap up Gunn's trilogy. Because of this, talks about who might die in the threequel is a favorite topic of discussion when talking about the upcoming blockbuster.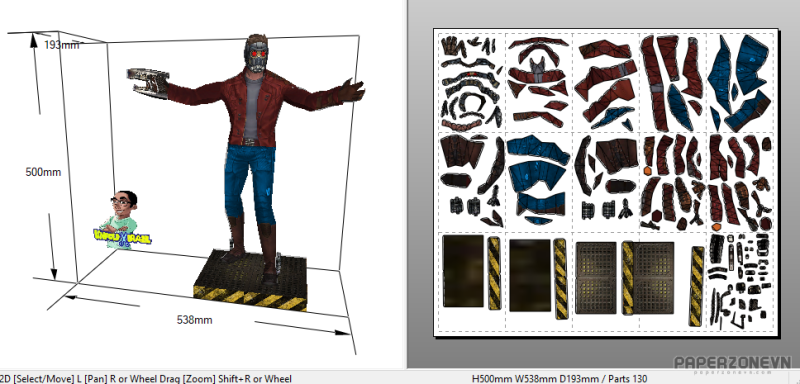 Given all the losses that Star-Lord has suffered in the last several years, seeing him die a meaningful death in Guardians of the Galaxy Vol. 3 is the best way to cap off his story while also providing him with some sort of happy ending. While 2014 Gamora got to the Sacred Timeline, she doesn't have any recollection of him. This makes things actually worse for Quill. Instead of being able to fully move on from her death, he is wrapped up in the possibility that this alternate Gamora will fall in love with him again. Although this isn't outside the realm of possibility, doing this could cheapen the character's tragic fate in Avengers: Infinity War. Having lost almost everyone he loved dearly, Star-Lord can sacrifice himself for the greater good, or perhaps, even just to save the remaining Guardians of the Galaxy. This could also function as his penance for his colossal mistake on Titan that partially led to the Blip.