Wanderer
Reputation: 100%
Thumbnail
Resources

fb.com/Paperpatmthailand
Author

Patm
Printed File Format

PDF
Page(s)

31
Part(s)

250
Instruction Format

PDO
Power Ranger: SD Dino Megazord papercraft
Dimensions: 23 cm (Height)
An even greater weapon against evil, the Dino Megazord is a powerful amalgam of the 5 Dinozords. It had two stages: Tank Mode and Battle Mode. Dino Megazord Tank Mode traveled on treads and wheels from the Triceratops and Sabertooth Tiger Dinozords respectively. Armed with a pair of main cannons derived from the Mastodon, the Tyrannosaurus formed the central body around which all the other components connected, with Pterodactyl riding on top. In addition to the large cannons, the tank could also fire directed energy beams from the eyes of all the Dinozords using the Rangers' Power Crystals.​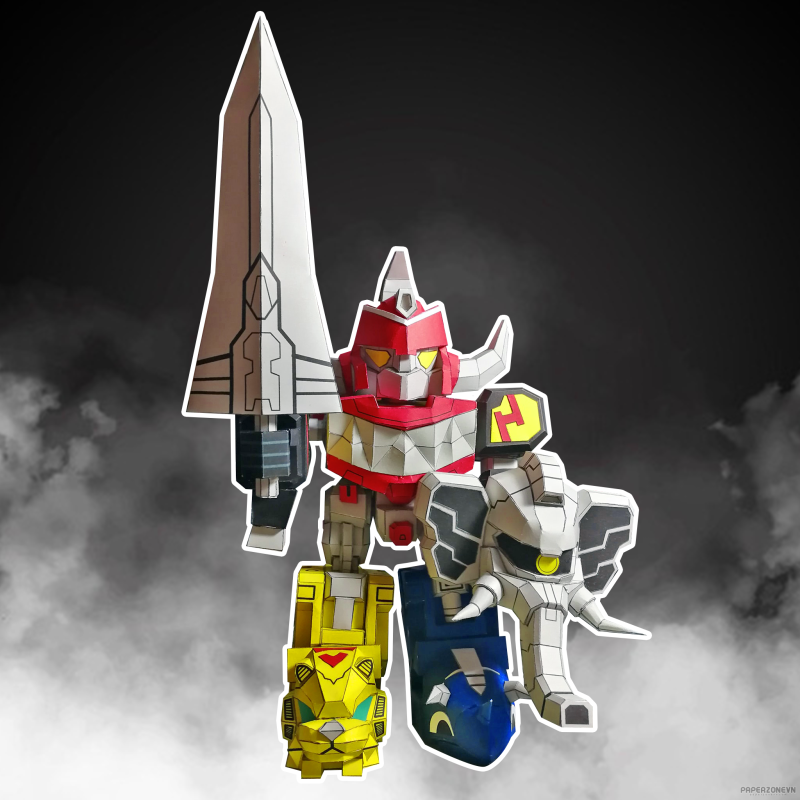 Sponsored: Google Advertising